You're here because you're looking for ways to earn some extra income. I have a great news for you. These days, with Internet access, quickly earning a respectable amount of cash is well within your reach.
I'm not talking about some get-rich-quick schemes, though. I'm talking about discipline, perseverance, and grit.
This is not for everyone, but if you're ready to give it all you have, to turn off that TV, to quit that Facebook app and to squeeze the last free minute of your day, you have a great chance to achieve that goal.
There's a vast number of opportunities in the digital ether of cyberspace, and you can earn some extra income, if you know how to tap into it.
There are two types of strategies listed in this article. One strategy offers a list of quick fixes for making some side money, while the other expects a considerable investment of your time but provides better opportunity for a long-term income.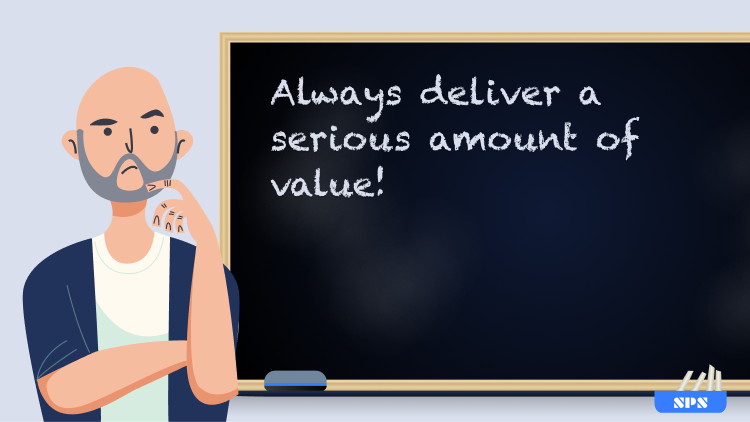 In any case, make sure to always deliver a serious amount of value, and the profit will surely follow if you stick to your gig long enough.
Disclosure: Please note that some of the links in this post are affiliate links for products I use and love. This means if you click on such a link and take action (like subscribe, or make a purchase), I may receive some coffee money at no extra cost to you. This helps me creating more content free of charge to you. And, as an Amazon Associate, I earn from qualifying purchases. Thanks for your support!
Do you prefer a video?
The Most Profitable Side Gigs in 2021: A Definite List of Side Hustle Ideas to Make Money
1. Sell used gadgets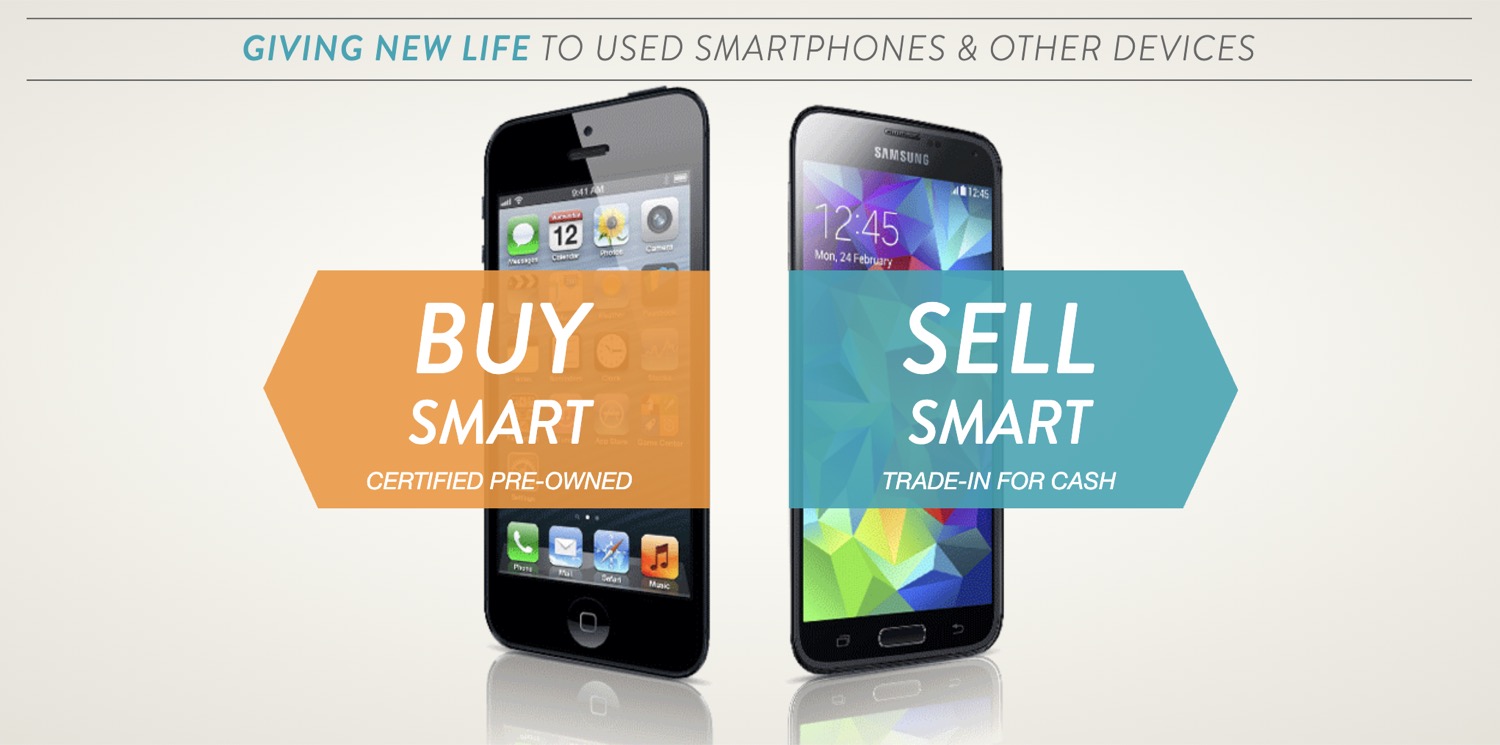 Source: gazelle.com
Most people upgrade their smartphones every few years and let the old ones just sit around collecting dust. If you're one of them, consider selling your used smartphones on Gazelle.
If you have an old iPhone or Samsung, it's a no-hassle way of making some cash. Granted, you won't get top dollar for it, but it's something that can help you out with your financial situation.
2. Manage social media for small businesses
If you're fluent with Facebook, Instagram, Twitter, and LinkedIn, this is a fantastic opportunity. You'll be shocked to realize that a lot of small businesses don't have time and the expertise to be constantly present on social media, and to post the latest news.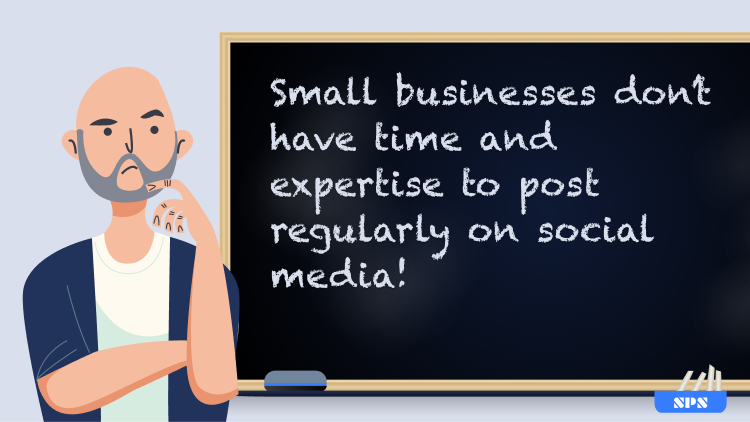 It makes sense because small businesses can't afford marketing specialists and they must focus on their products and services.
Hopefully, you're not too shy because this side gig involves contacting local businesses and offering up your services for a monthly fee.
You'll be surprised to find out that most of them don't even have social media accounts yet, so you can start from scratch and sign them up for some additional fee.
If you're not willing to go door to door and promote yourself, create an account on Fiverr and offer your services worldwide. It will help to have some reference, like your own well-maintained social media accounts and some fan base.
3. Sell your voice on Fiverr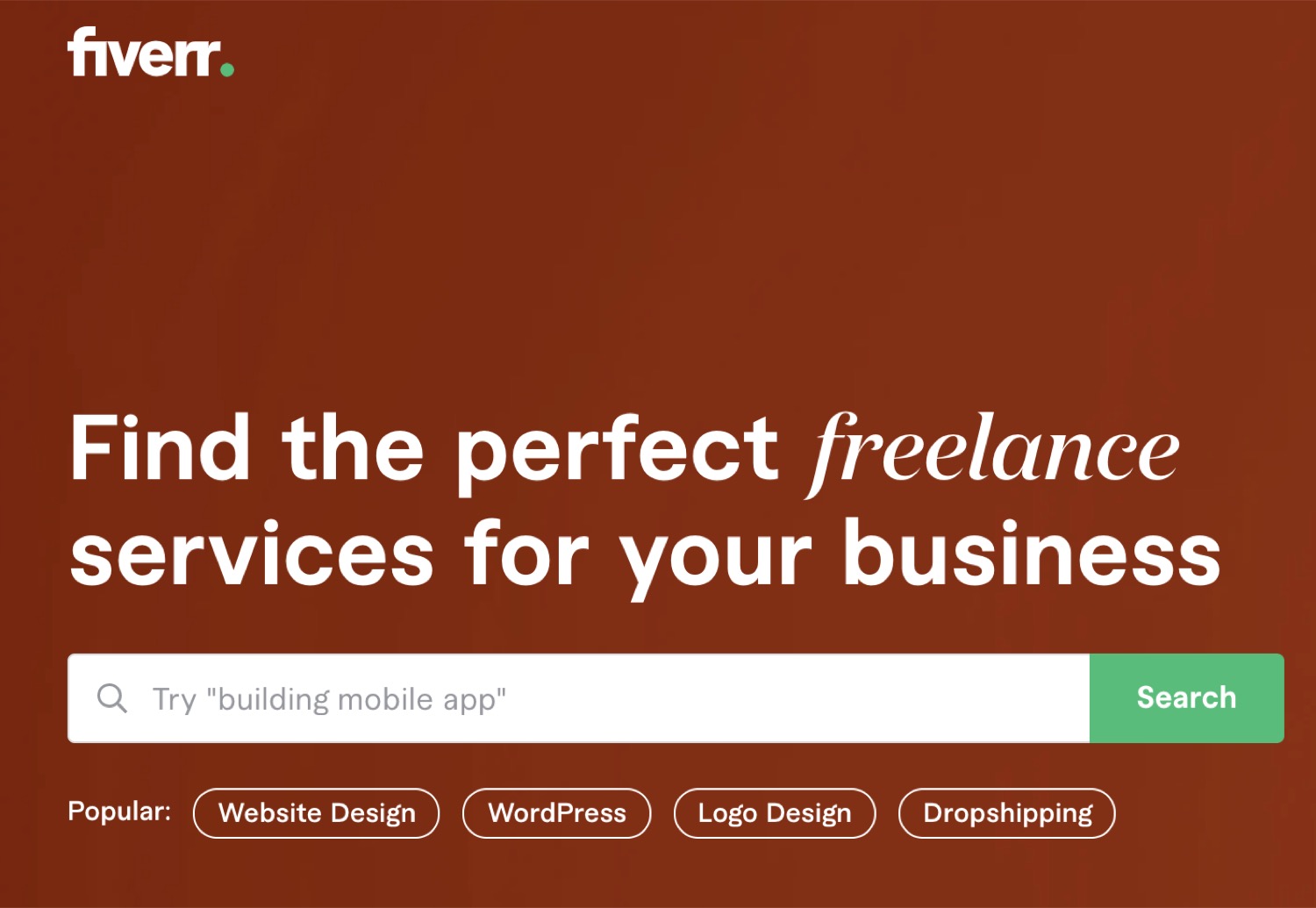 Source: fiverr.com
Fiverr deserves its own section even though I already mentioned it above. This service helped started the whole gig economy of freelance work and short-term contracts.
Fiverr allows you to offer small one-off online jobs like making a well-designed business card or setting up a new WordPress blog. It serves as e-commerce platform where freelancers offer their skills for a fee.
Even though services on Fiverr start at $5, some successful sellers are earning six-figure revenues annually. The best part is that you can sell just about anything there, but you must be prepared to always deliver massive amounts of value no matter the price point.
My favorite gig is selling voice overs. If you're good at a particular language, you can record your voice for different usage, like TV commercials, e-learning, audiobooks, podcasts, movie trailers and so on.
All you need is a decent microphone like Audio-Technica AT 2020 or Blue Yeti and you're good to go.
If you've never tried speaking into microphone before, this article about podcasting might help you get started.
4. Sell logos on 99Designs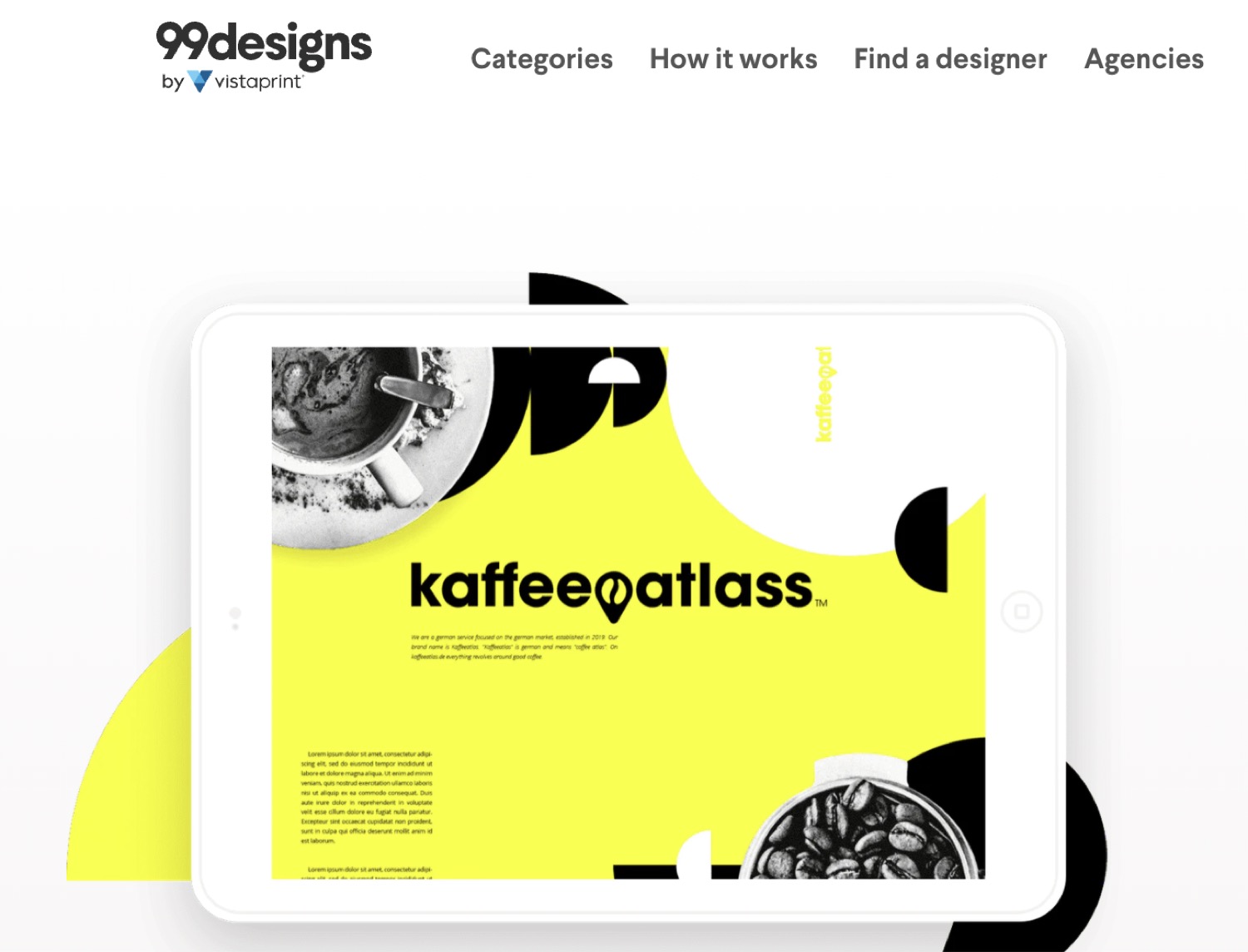 Source: 99designs.com
If you're graphically inclined, you can take advantage of online services like Canva or Figma, or even some full-blown software like Adobe Suite and compete for design work on 99Designs.
5. Translate content on Upwork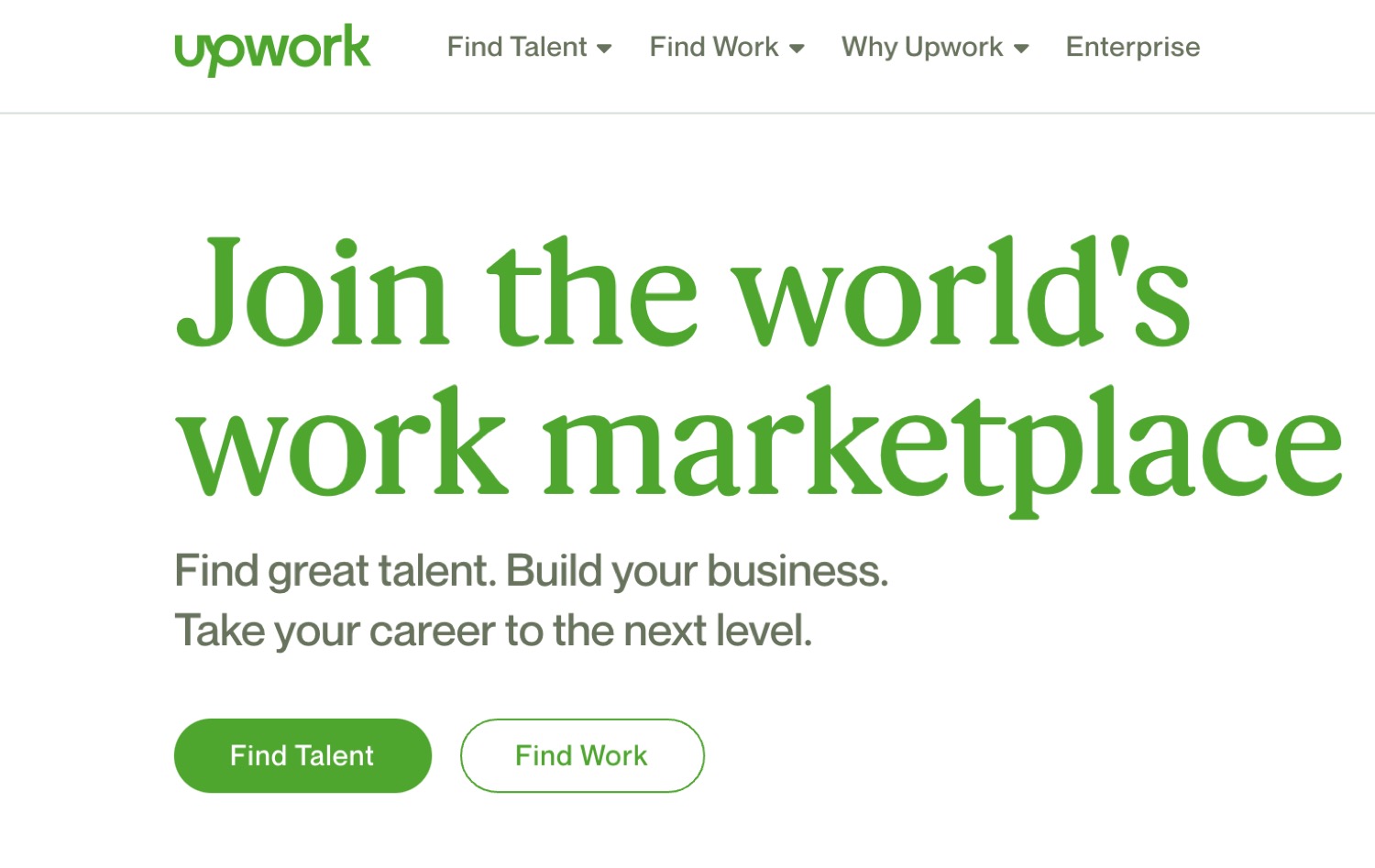 Source: upwork.com
If you're good at foreign languages, you should consider translation jobs that are quite popular on Upwork.
Upwork is another marketplace for freelancers like Fiverr, however there are some differences worth mentioning:
Upwork is more expensive than Fiverr
Fiverr is better for simpler tasks like logos, animations, and voice overs
Upwork is better for experienced web developers
Upwork uses a project bidding system, while Fiverr lets you search service offerings
6. Start a blog
Starting a blog is quite easy, all you need is a domain name and a decent hosting plan. Maintaining a blog is a whole different story, though, because you need to consistently post a new content.
If you're willing to put an effort into it, your own blog is one of the best ways to establish your digital presence and generate passive income.
In the past, you would have to learn some technologies like HTML, CSS, and JavaScript, but these days, you can have everything up and running in no time thanks to WordPress.
Once you have your website ready, you need to regularly write quality content, that will attract readers.
Without traffic (people visiting your blog), there's no way to make money from it. However, as your blog becomes popular, you can start taking advantage of affiliate marketing.
7. Start a podcast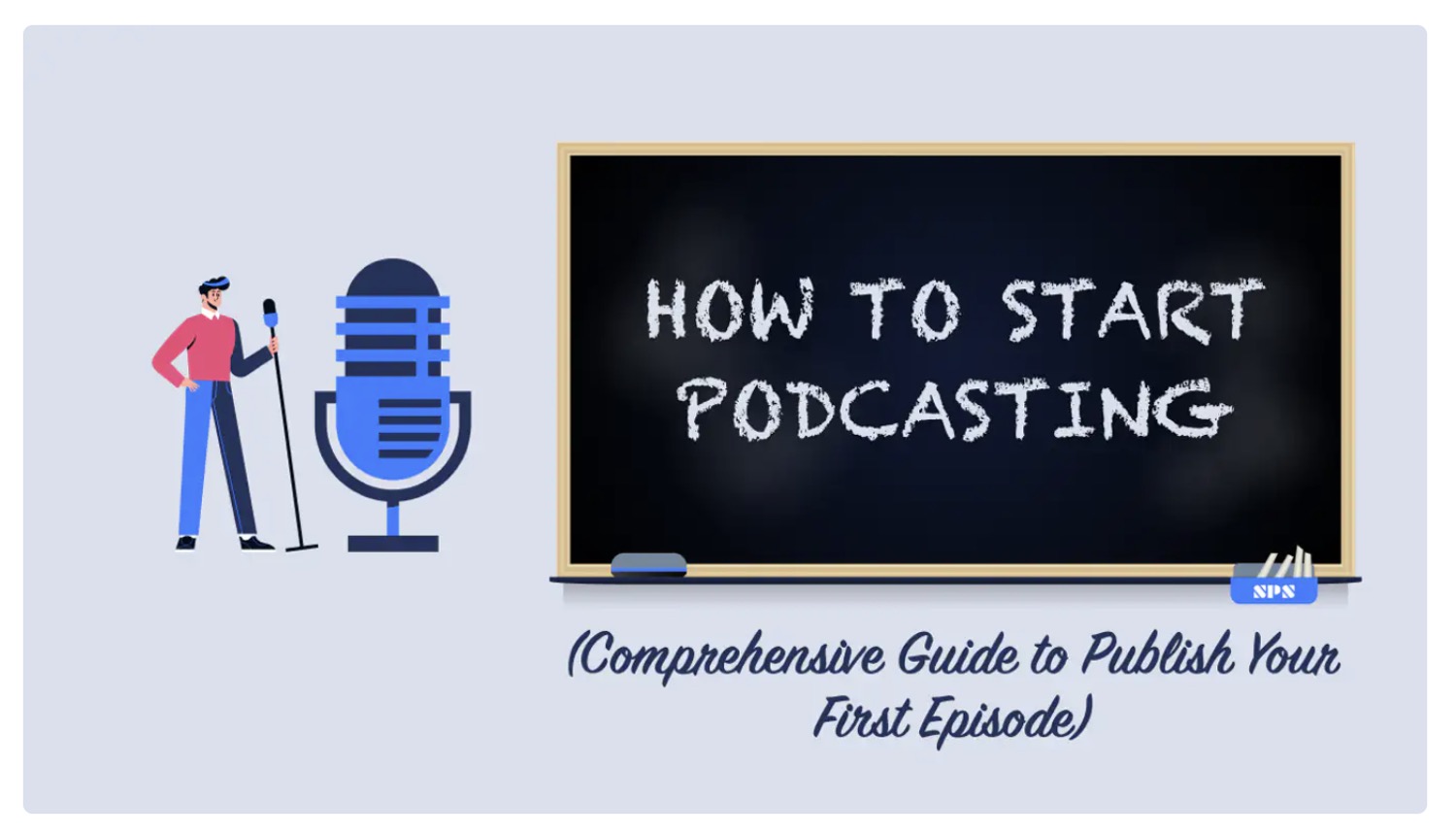 Starting a podcast is a good long-term strategy for establishing your online presence, grow big audience and eventually make some money along the way.
You don't need any fancy software or equipment; the most important aspect is the content. You can start right away by downloading Anchor app from App Store or Google Play.
Your smartphone is everything you need. You can record your podcast and publish it with a single button.
Anchor will take care of the rest for you and distribute your podcast to all major platforms including Apple Podcast and Spotify which incidentally is the owner of Anchor, so go figure.
Recently, Anchor.fm introduced the sponsorships service that makes it easy for any podcaster to monetize their content as their audience grows.
Another interesting service is Spreaker. Even though it offers a free plan, monetization (Ad Revenue Sharing and Dynamic Ad Insertion) is available only in paid plans starting at $7/month.
For that reason, I suggest you start with Anchor.fm and only move to Spreaker if you're not happy.
8. Write articles on Medium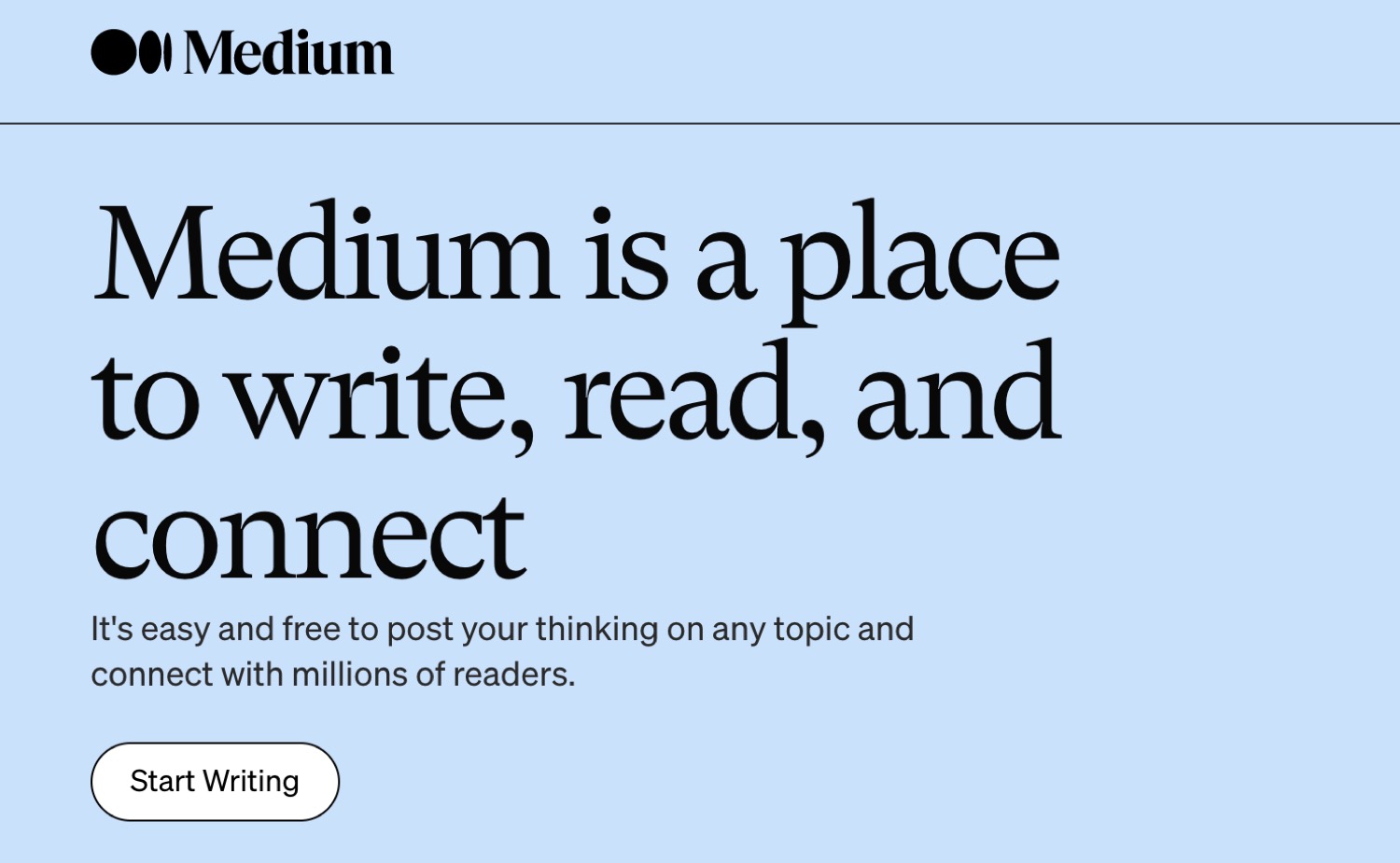 Source: medium.com
Medium.com offers a publishing platform for bloggers who for whatever reason don't want to run their own website.
If you're willing to put your time and effort to write articles, I strongly recommend you start your own blog as an independent platform and only use Medium as a marketing tool.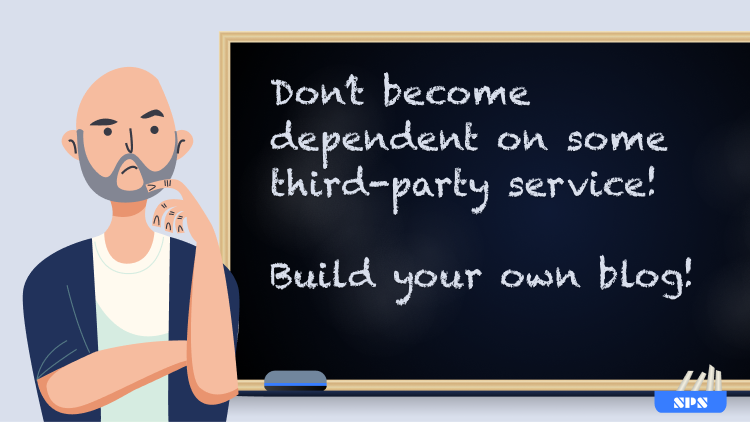 You never know when Medium decides to change its policy and pull down your content for whatever reason. Also, you want to build your following around your own brand and domain name.
It's far better long-term strategy instead of depending on some third-party service that can go under any minute.
With that said, there's no reason you should not take advantage of Medium's huge user base and tap into its massive traffic with your content.
On top of that, Medium offers a Partner Program where you get paid for your articles published on their platform.
If you decide to use Medium as a marketing platform instead of placing your content behind the paywall, you can tap into more readers and funnel them to your website with links, so it's a win-win situation.
Readers get your content for free; you potentially get a new traffic to your website.
9. Write a book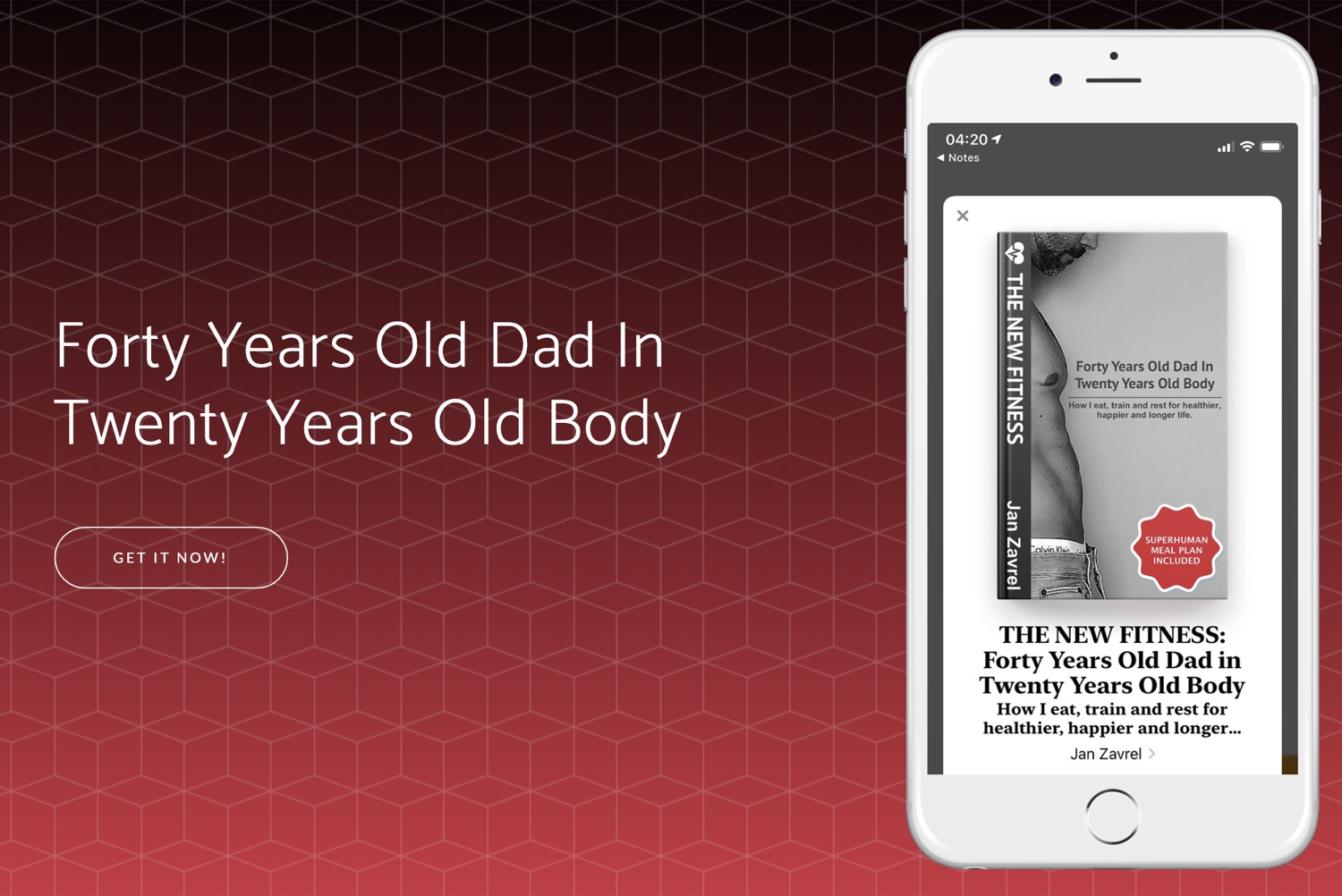 Source: thenewfitness.net
Once you have enough content published on your own blog or on Medium.com, you can put it together and write a book for yet another stream of revenue.
This is exactly how I took advantage of articles on my website The New Fitness when writing Forty Years Old Dad in Twenty Years Old Body. And it works in an opposite direction as well. That means that you can take individual chapters of your published book and write articles that you can put on your blog.
If you want to learn more about the whole process, check out these great online sources on Udemy:
10. Record an audiobook

Source: audible.com
This is just next logical step once you have your book published. Take your microphone or smartphone, sit down to your book, and read it aloud. Then, you can publish it to Audible and have yet another stream of income.
I hope you can see the pattern here. What started as an article on your blog become a book and eventually even audiobook. You can reuse and repurpose the same information to build multiple sources of income.
If you want your audiobook published on multiple platforms, check out Author's Republic service which I personally use.
11. Create an online course
Online course is in my opinion one of the best digital products you can make to ensure a long-term passive income. Especially if you focus on an evergreen topic that does not deteriorate over time.
It took me almost two years to finish my Total Web Development Course. From an initial idea to the script, recordings of the screen, voice over, it was a massive piece of work and my biggest project so far.
I don't write this to impress you, rather to demonstrate that if you take this path, you better be ready to put a huge amount of time and effort.
However, since publishing this course, I didn't have to touch it and it still generates the income. Yes, it is a passive income now, but when creating the course, I was far from passivity.
In general, there are three kinds of services where you can publish your course once it's done:
digital marketplaces with traffic that takes a fee from your realized sells
educational platforms that takes an upfront monthly payment without providing any traffic
learning management systems where you must do it all yourself, but you also keep all profit
Each have their advantages and disadvantages, so let's take a look at them in a bit more details.
Digital marketplaces
Digital marketplaces allow you to publish your courses for free once you meet their quality requirements.
They take their cut from your sales, but since you don't have to pay any fee until you actually sell something, it's the best choice for beginning instructors.
There are many marketplaces available online, but only two of them have any meaningful traffic that you can take advantage of. These are Udemy and Skillshare.
Udemy
Udemy lets you set the base price for your courses from the list of available price tiers. If Udemy promotes your course, it will take 50% cut.
If you promote your work yourself, you'll get what the students paid minus administrative, promotional, and handling fees. In any case, you have to wait for the payment, because students can request a refund within 30 days of the purchase.
Skillshare
Skillshare operates under a subscription model. Students pay a monthly fee for a Premium Membership which includes unlimited access to the entire catalog of Premium classes.
Each month, Skillshare distributes royalties based on the number of minutes watched in your classes. That's why you don't know how much you get paid until you receive the actual payment to your PayPal account. On average though, you'll get about $0,05 per premium minute.
Skillshare offers yet another stream of revenue, a referral program where teachers get paid $10 per student that signs up for a Premium Membership via their referral link.
You don't have to be a teacher to sign up to this program, but in such case, you'll get only $7 per student, so it's really a better option to teach on Skillshare and get paid for both premium minutes and referrals.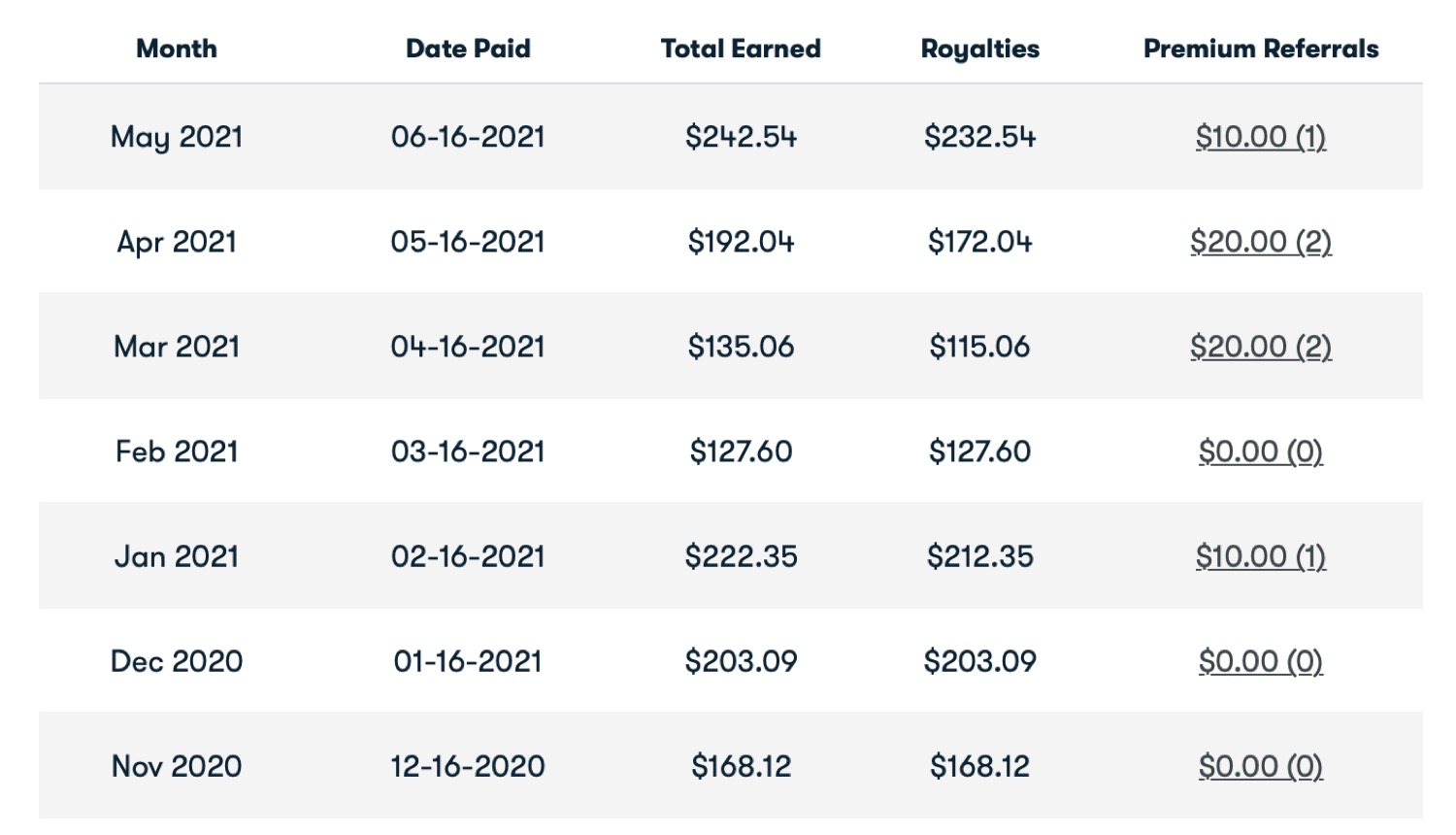 Educational platforms
Unlike digital marketplaces that offer massive amount of target audience and will actively promote your content, educational platforms like Podia, Teachable and Thinkific work on a different model.
You get the necessary tools to publish your online content, but the pricing and the whole promotion is up to you. There's no market, no listing of available courses. You're on your own because you run the whole marketplace.
Nobody will tell you how much you can ask for a given course, but you have to pay a monthly fee for hosting your courses on these platforms regardless of whether you sell something or not.
Learning management systems
This third category means that you need to install and maintain the whole education platform including security, GDPR compliance, processing payments. These systems (like LifterLMS or LearnPress) usually run as plugins on top of WordPress.
12. Create YouTube channel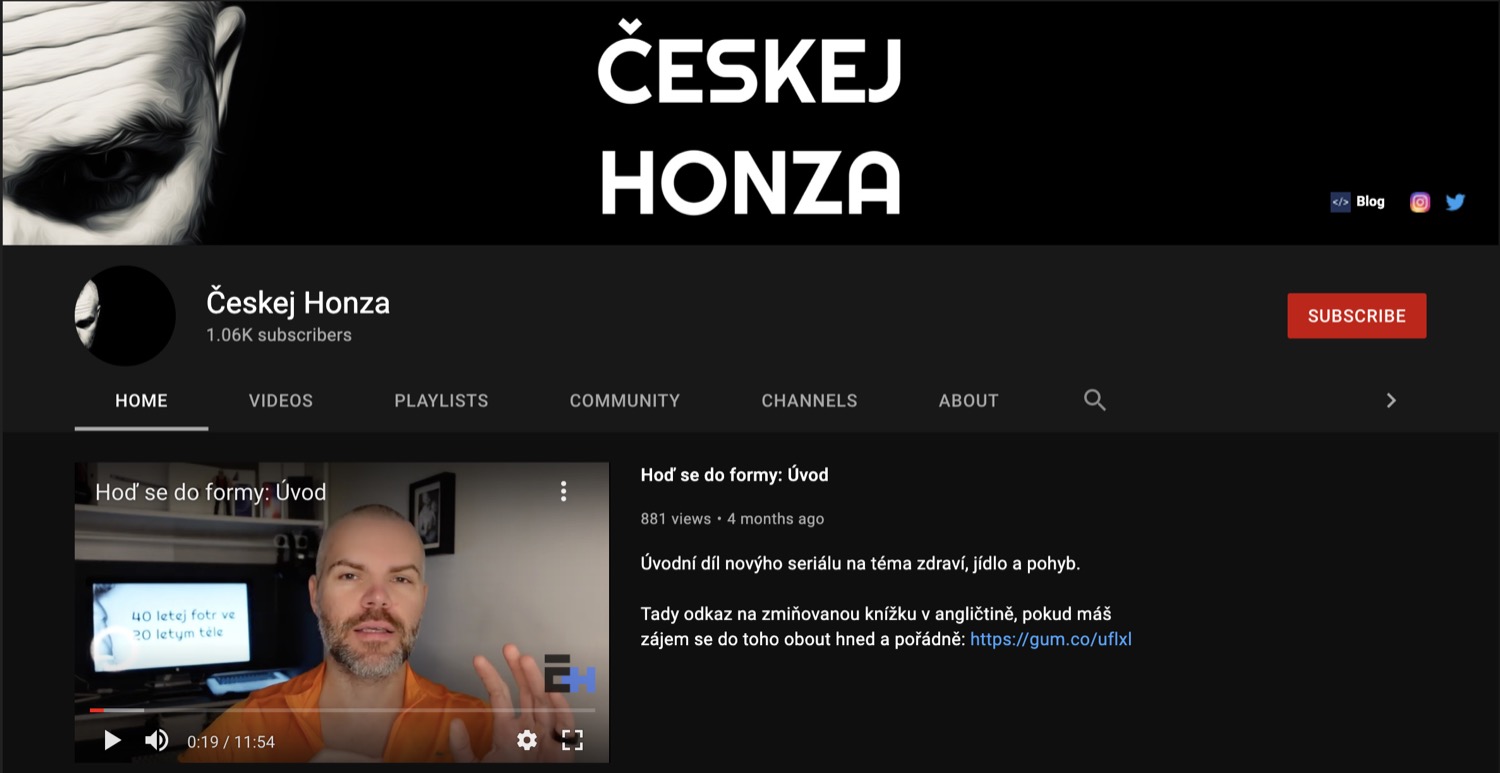 Source: youtube.com
YouTube is a massively popular place with millions of active users, so it makes sense to start monetizing its huge audience by providing quality content.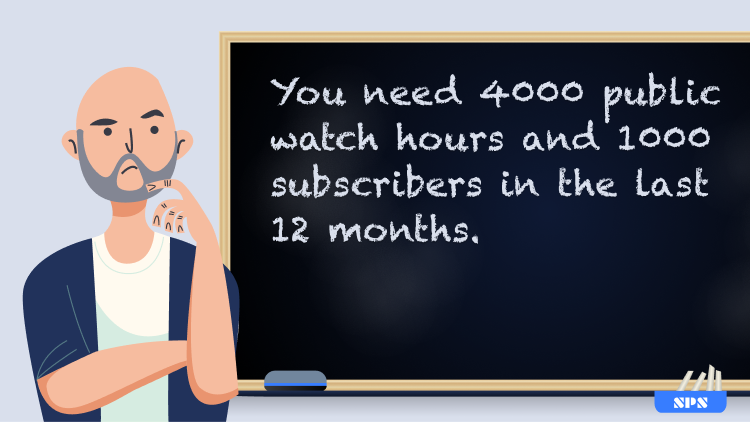 However, in order to enter the YouTube Partner Program, you need to meet these requirements:
have more than 4,000 valid public watch hours in the last 12 months,
have more than 1,000 subscribers.
It took me only 6 months to meet those requirements with my channel Českej Honza which has a very narrow niche since the whole content is in Czech language.
Once you're in the program, you're able to make money by letting YouTube place ads in your videos or by creating paid memberships where people can decide to give you a monthly fee for some special perks.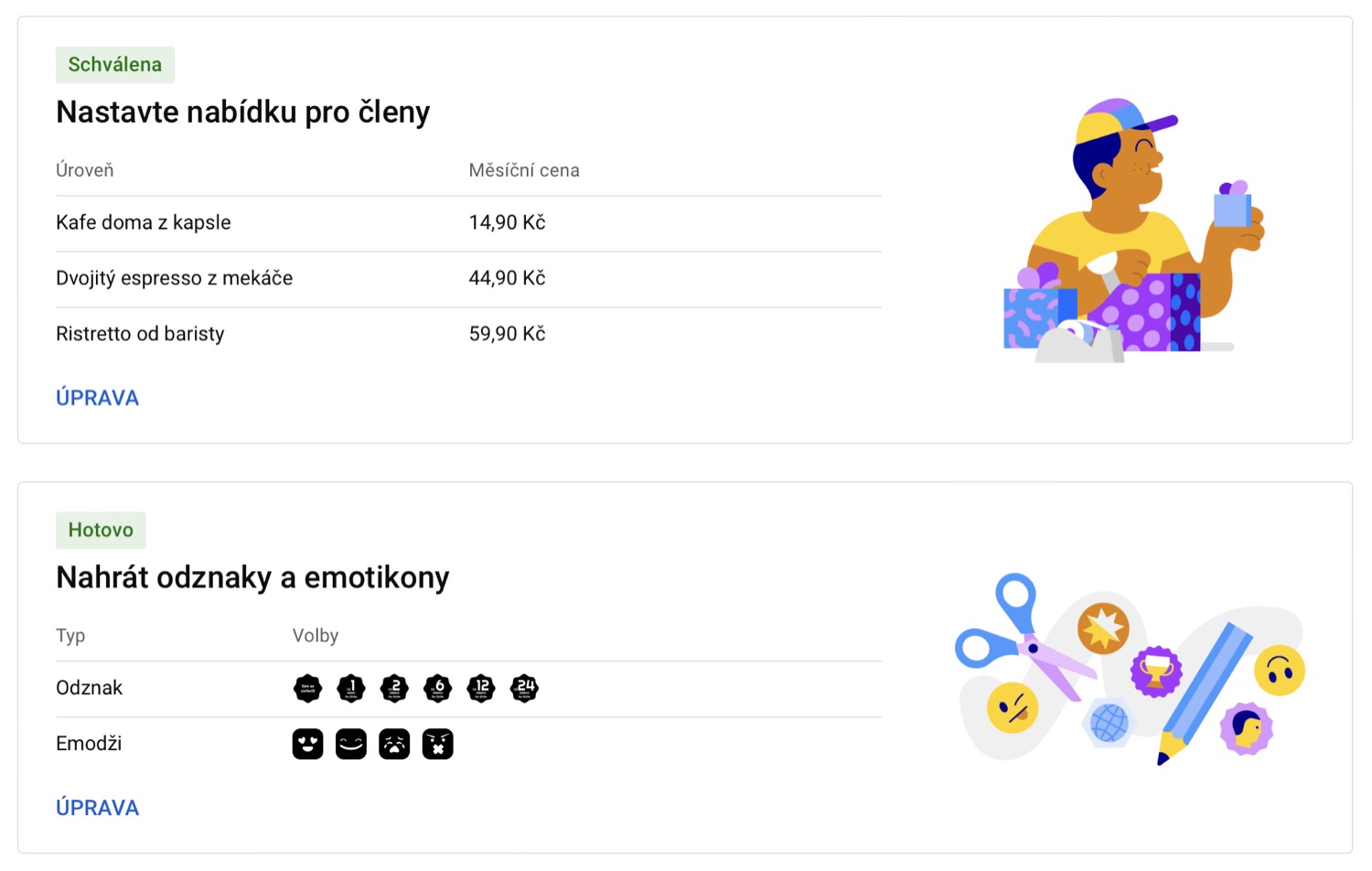 Running YouTube channel is quite time consuming though, I suggest you post a new video weekly with the length of each between 10 and 20 minutes.
13. Get paid by your fans on Patreon
Finally, you can ask your fans and followers to support your work. This of course assumes that you already have a decent fan base and that's why I place it here as a last tip for side gigs.
Patreon is pretty big deal in this area, so it won't hurt to create an account there, come up with an offer and see what will happen.
Conclusion
What might start as a few side gigs can turn into an extremely exciting business, especially if you take advantage of all the synergies, you'll find between different means to make money online.
If you're willing to learn more about this, I'll be happy to help with my personal experience, so don't hesitate to get in touch!