Medium.com is a great place to start your blogging career because you don't need to pay for anything and you can even earn some money in the process.
The whole business model of Medium is built on an idea that readers should directly contribute to writers without middlemen like advertisers or affiliate marketers.
Disclosure: Please note that some of the links in this post are affiliate links for products I use and love. This means if you click on such a link and take action (like subscribe, or make a purchase), I may receive some coffee money at no extra cost to you. This helps me create more content free of charge for you. And, as an Amazon Associate, I earn from qualifying purchases. Thanks for your support!
Why is Medium so appealing for beginning writers?
When you start your own blog, you usualy need to pay some upfront cost for your domain name, webhosting, themes and plugins. However, for some budget-constrained people like students, this is not an option.
If they're not tech-savvy to jump on the JAMstack vagon, they can start building their audience for free with the help of Medium and later move to their own blog.
Another important fact is traffic. Medium is a well-established platform with lots of traffic. According to this interview with Ev Williams, Medium is approaching nearly 100 million monthly readers. That's a lot of potential traffic for begging writers.
How to start writing on Medium?
To start, go to https://medium.com/creators, click the Get started button and create a new account.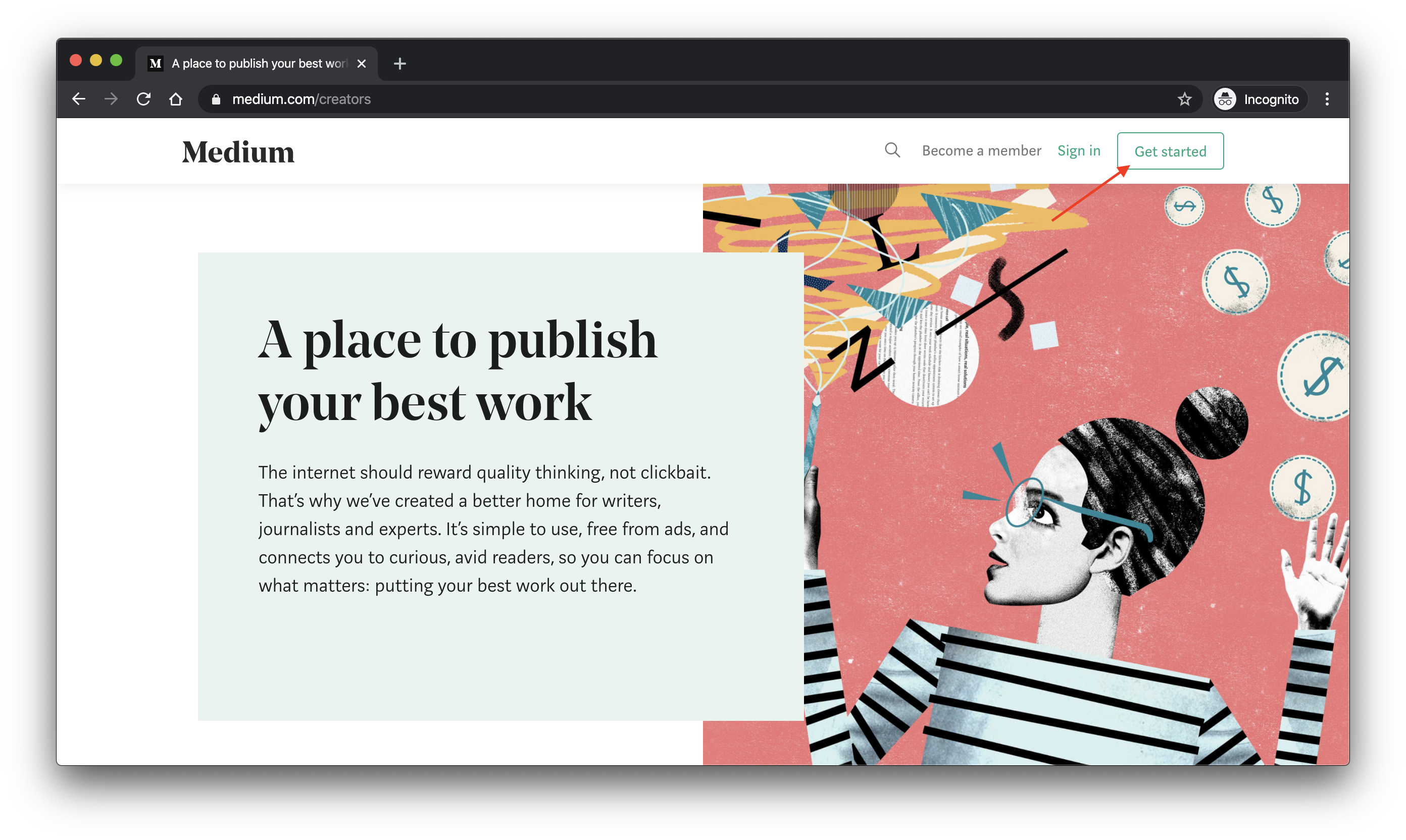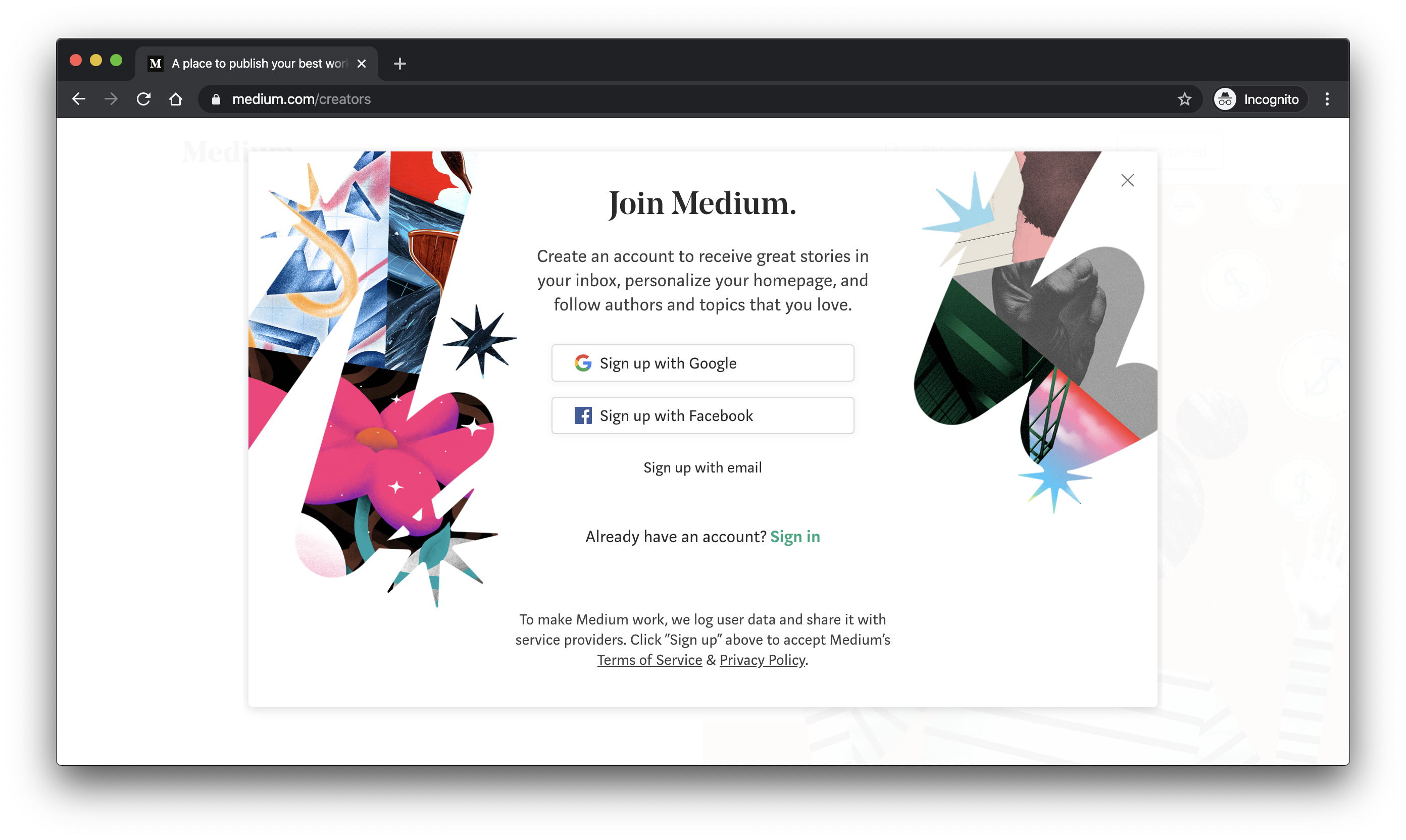 Once you have your account created, sign in, click your avatar at the top and select a New story.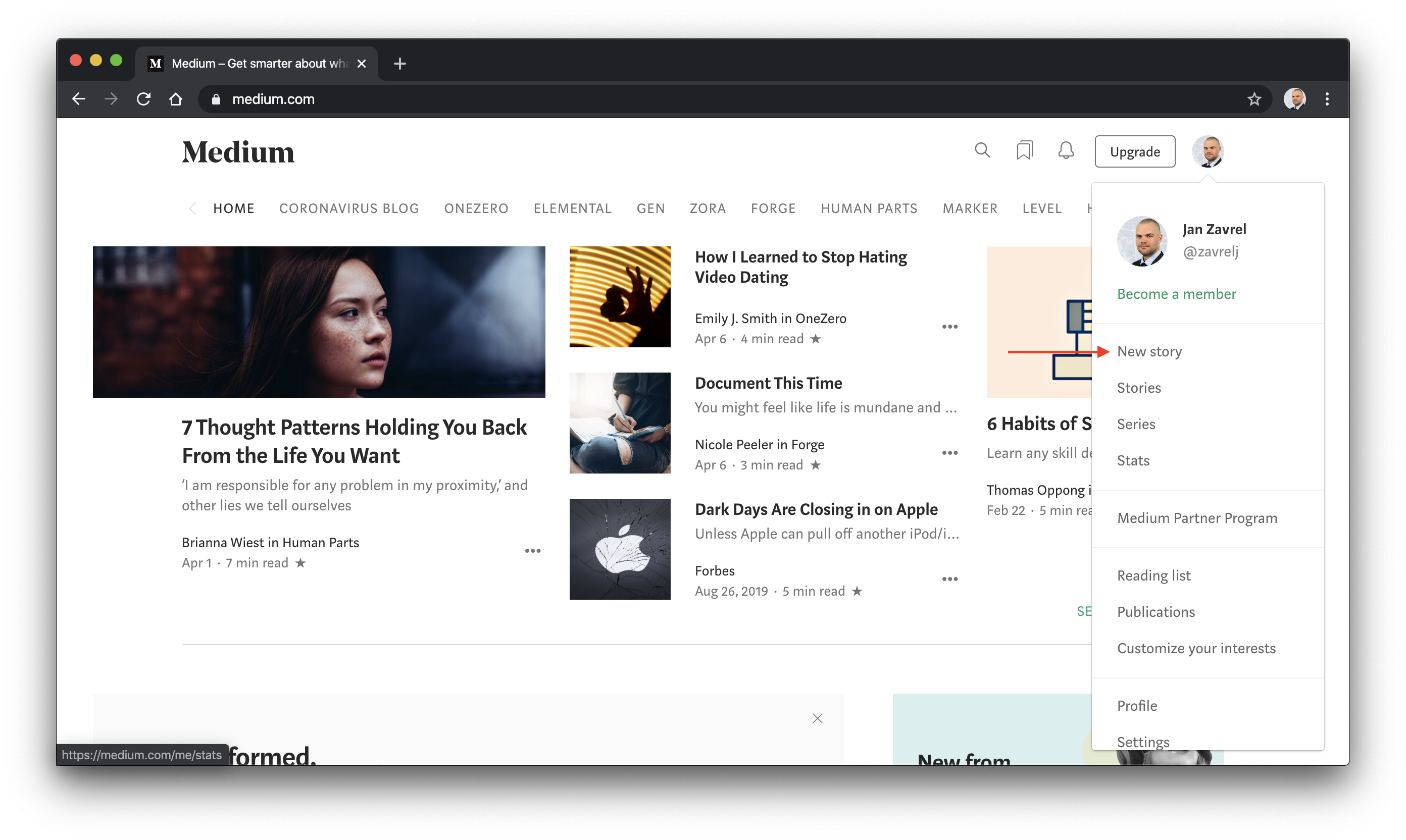 Now, you're ready to write your first article!
Medium has a very clean, distraction-free editor that supports Grammarly. You can add images, videos, even embedded content from YouTube.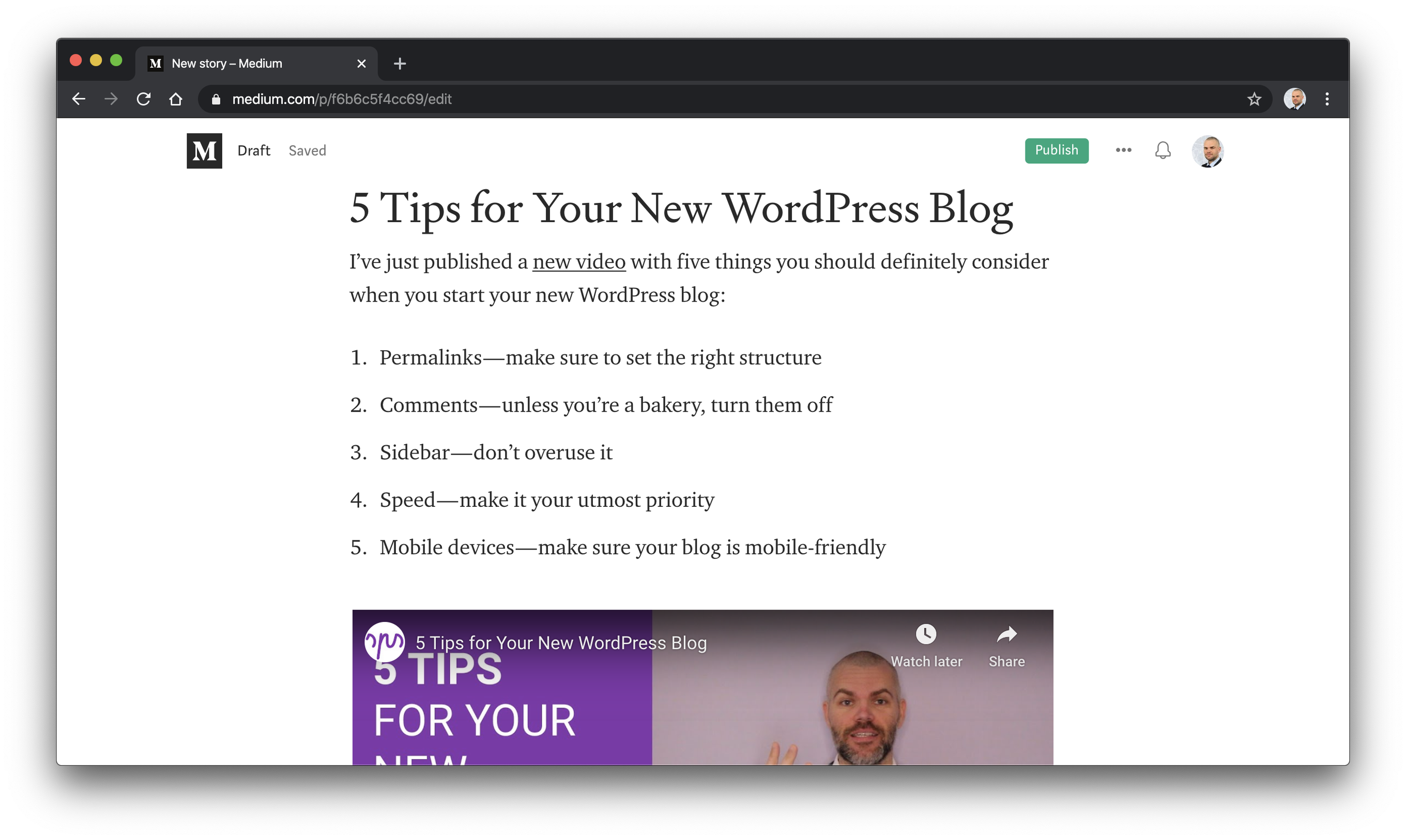 Don't forget to add an image at the very top of your story. Medium will use it as a cover image.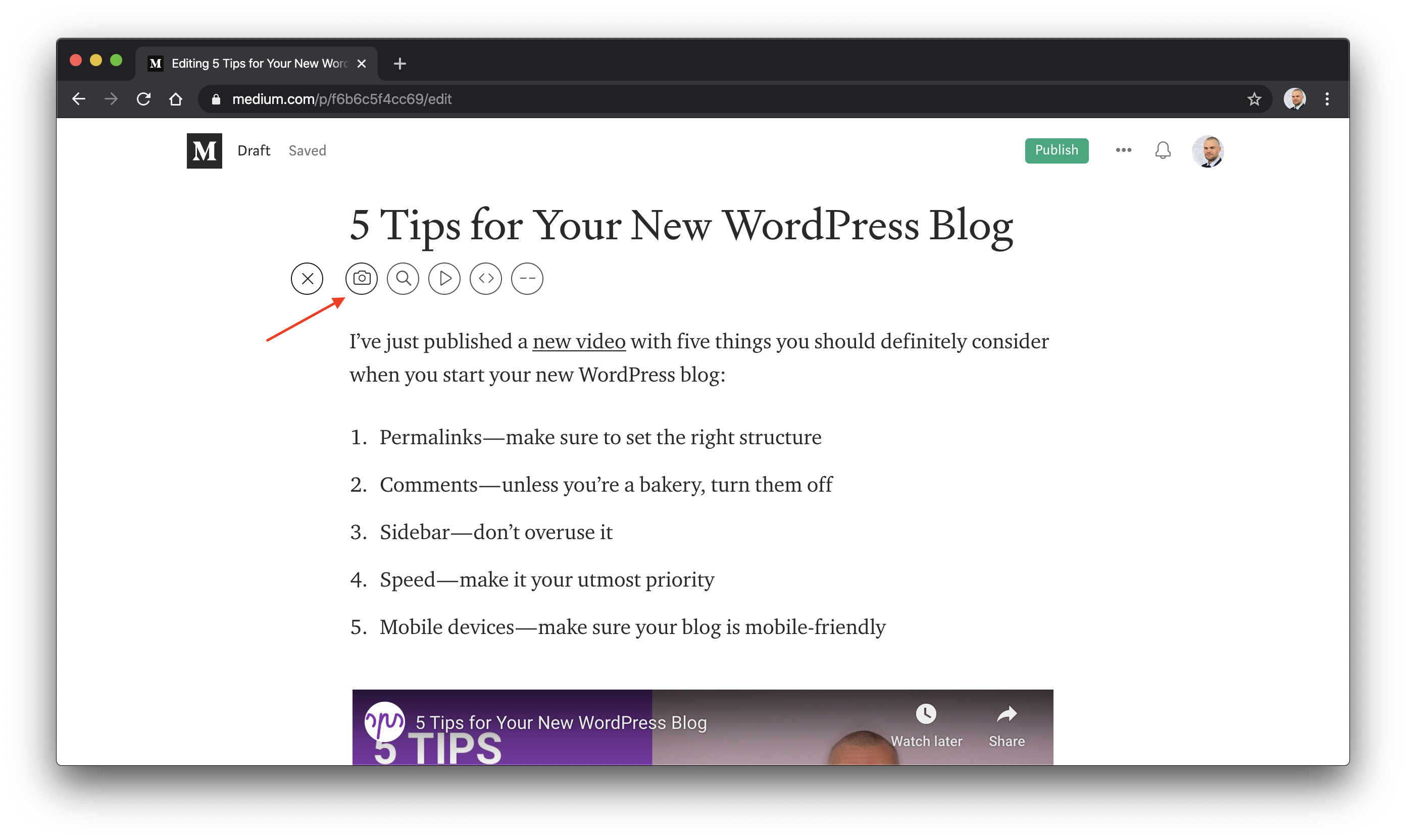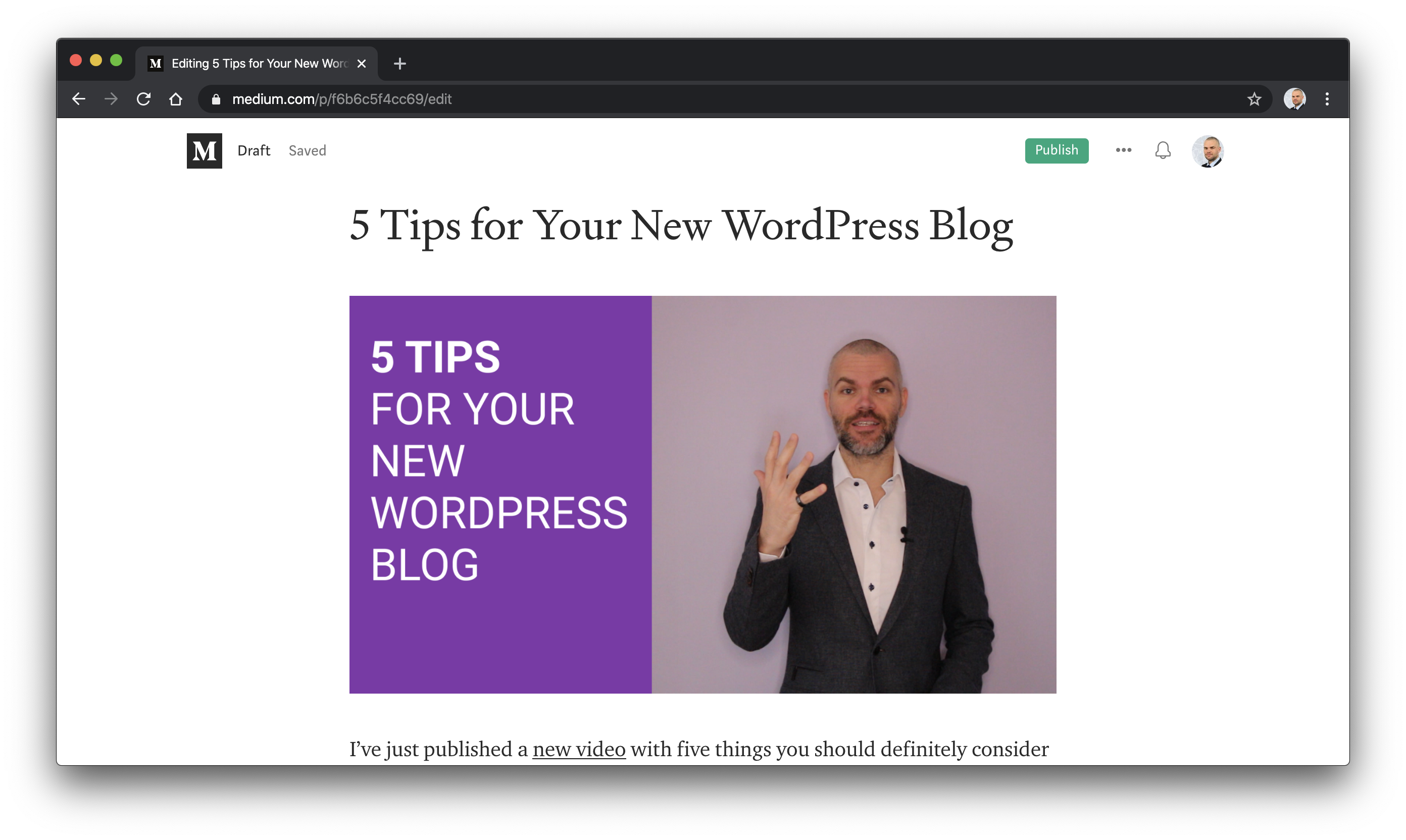 Once you're finished with your story, click the Publish button, fill out relevant tags and click Publish how.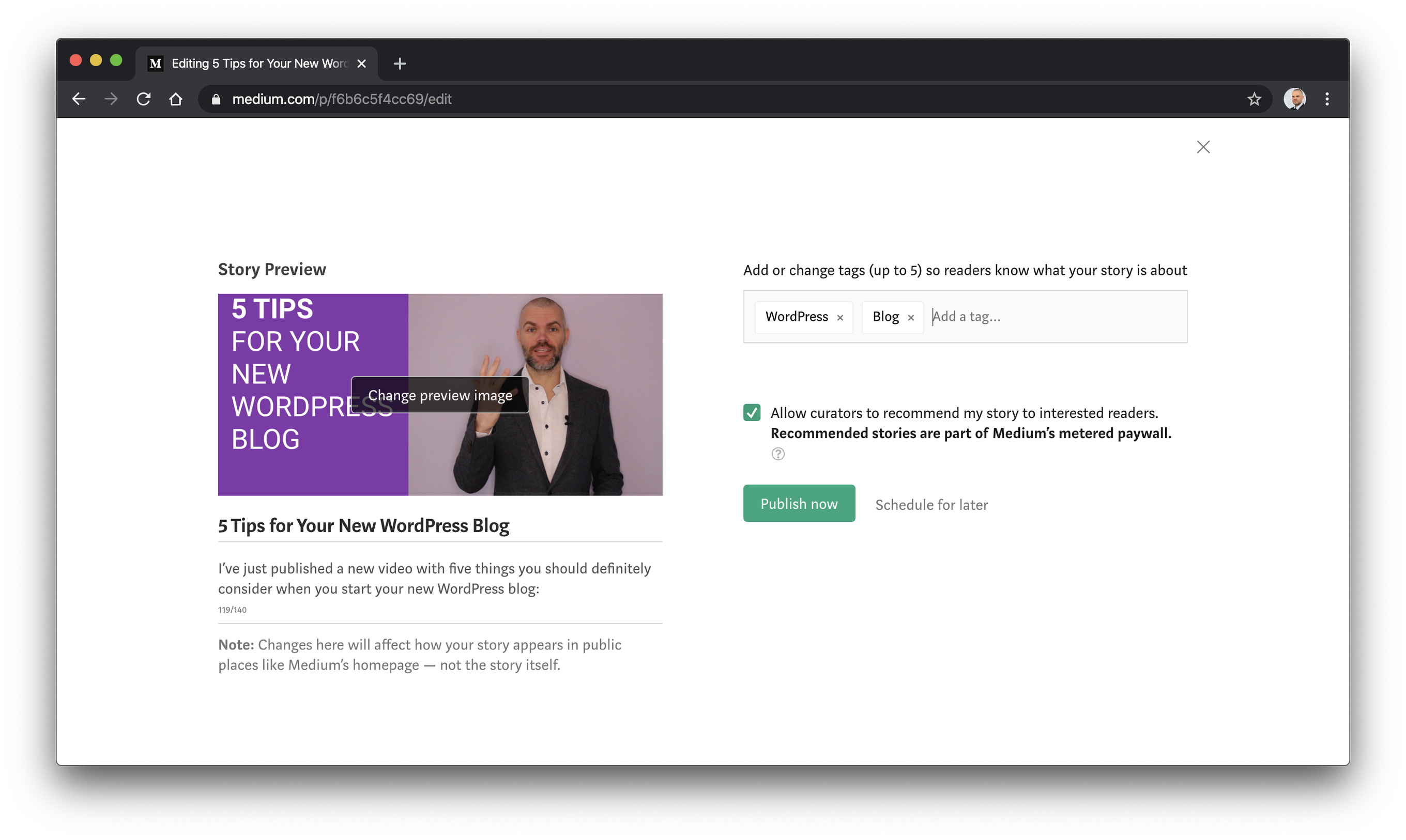 Once your story is published, you can share it with Facebook, Twitter, LinkedIn or just copy the link.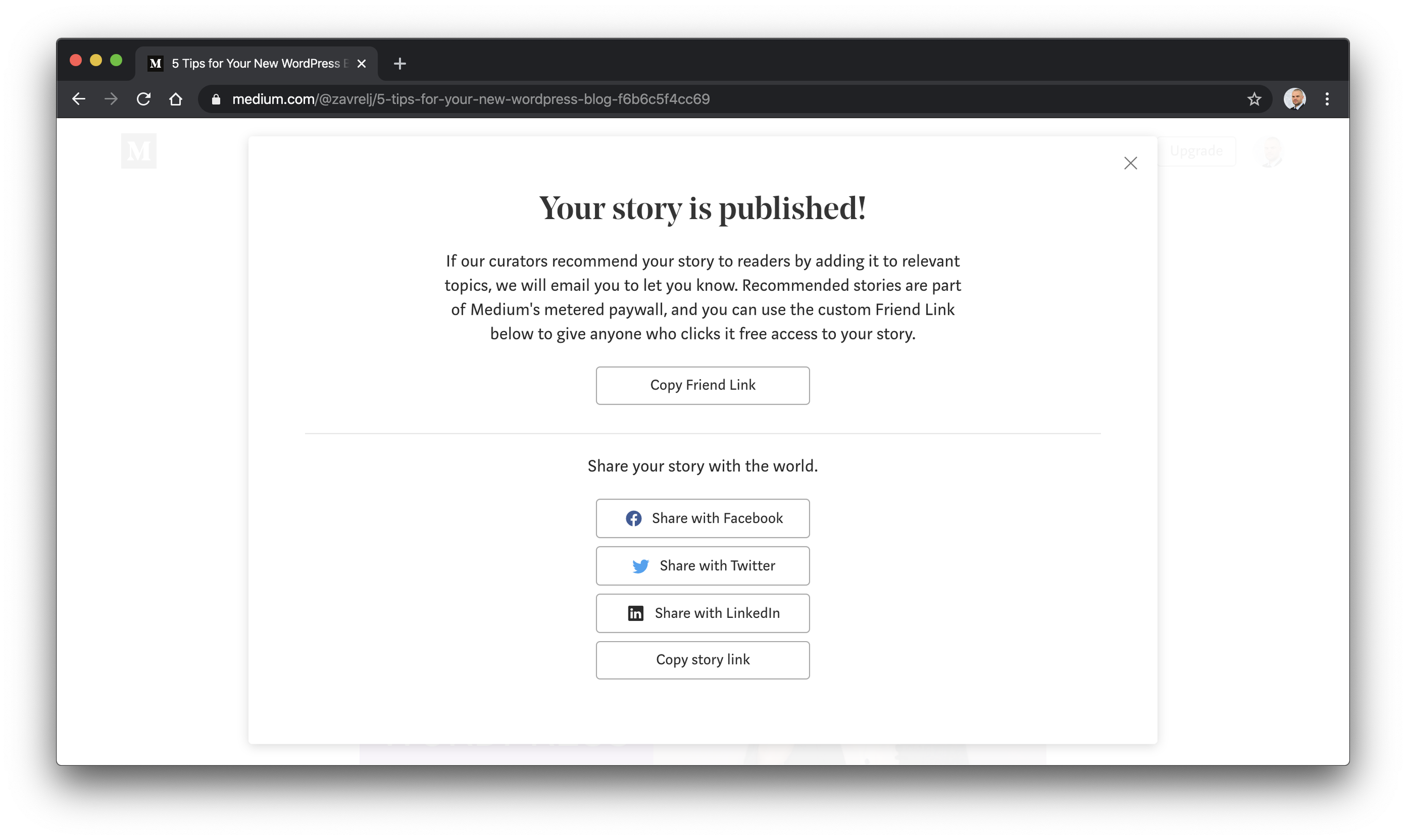 It can't get any simpler and Medium will take care of the rest, like proper meta tags for your article and so on.
Publications
Medium allows you to divide your work into separate publications. Each publication has its own landing page and URL address.
Creating a new publication
To create a new publication, click on your avatar and select Publications from the menu.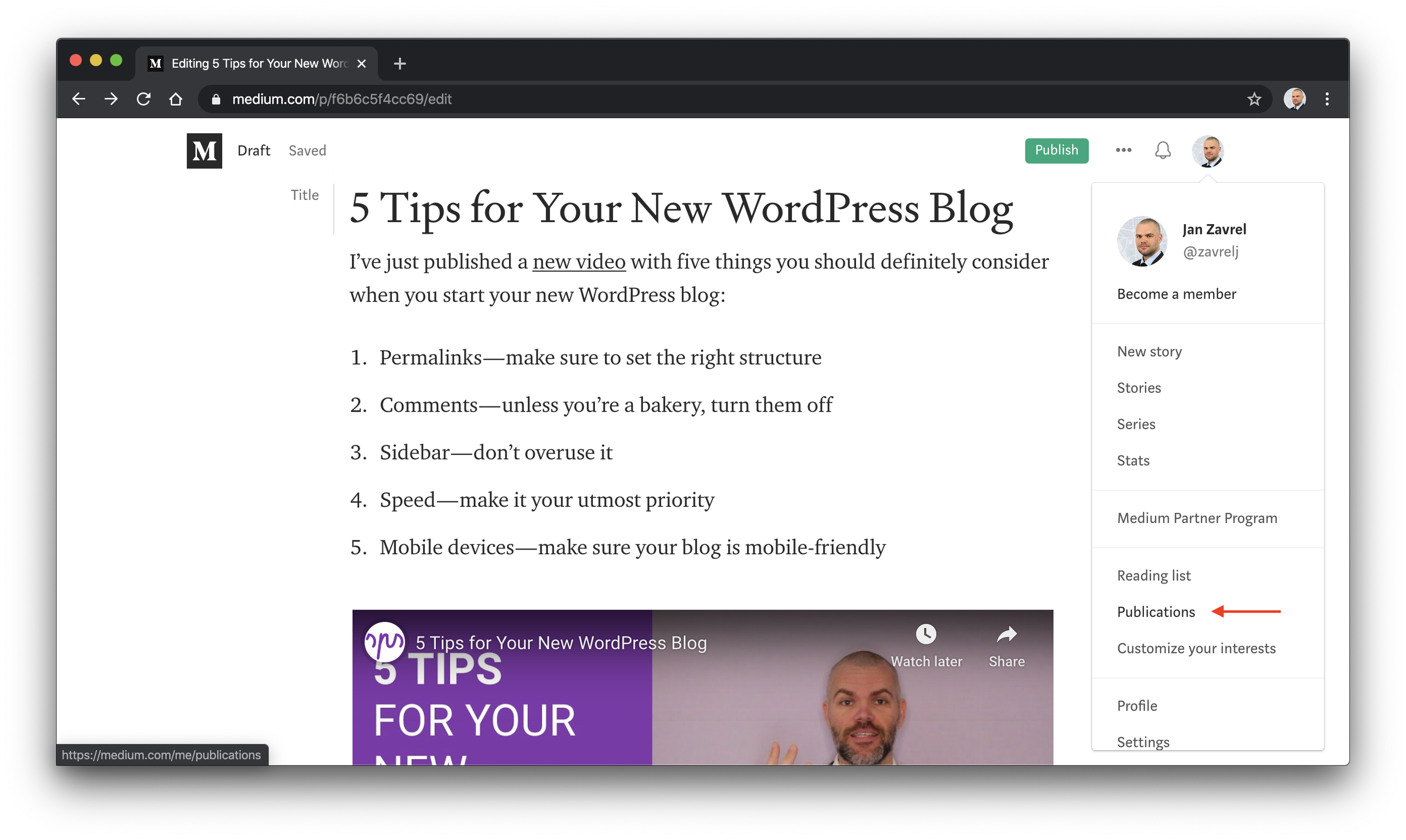 Next, click the Add publication button at the top…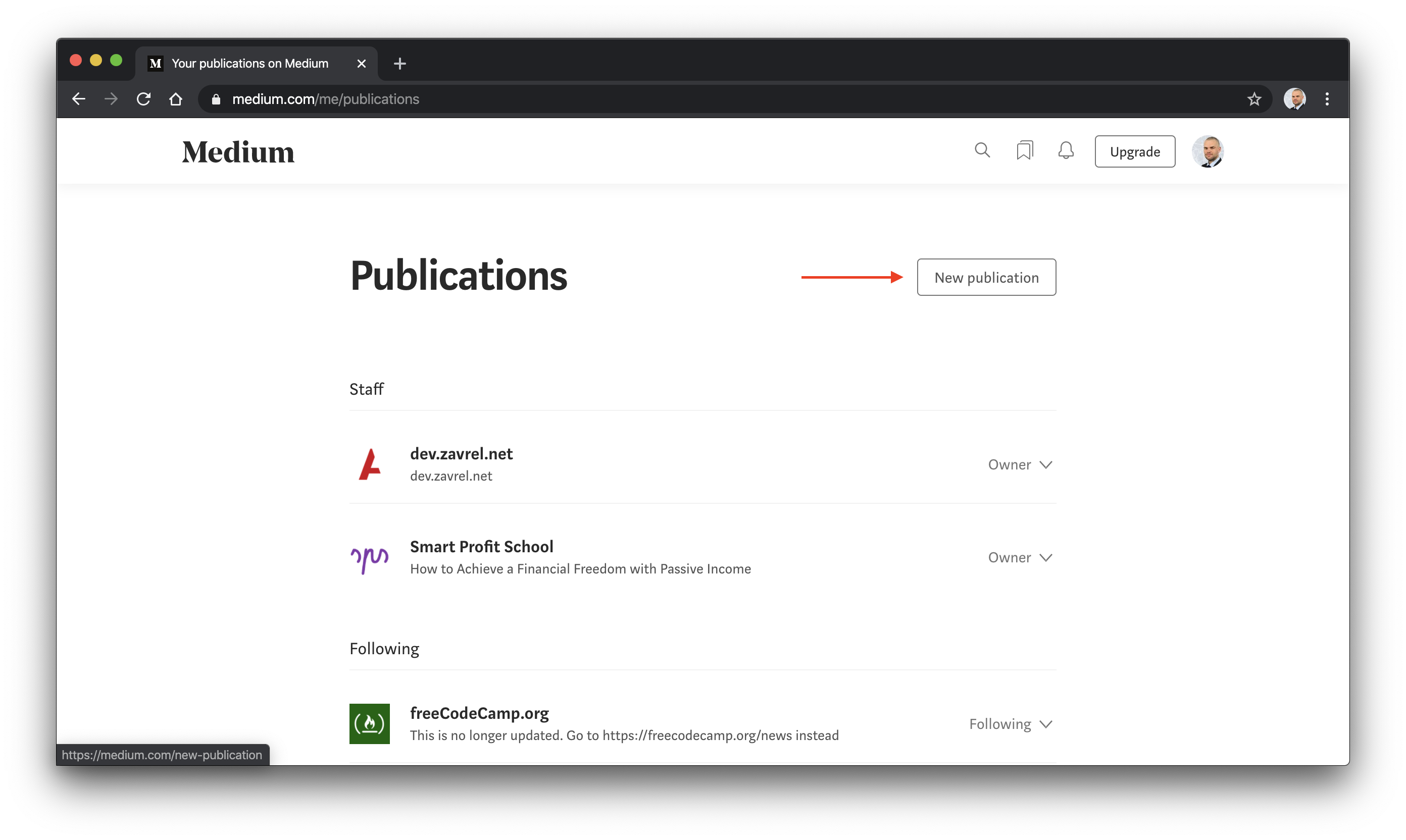 …and fill out the form.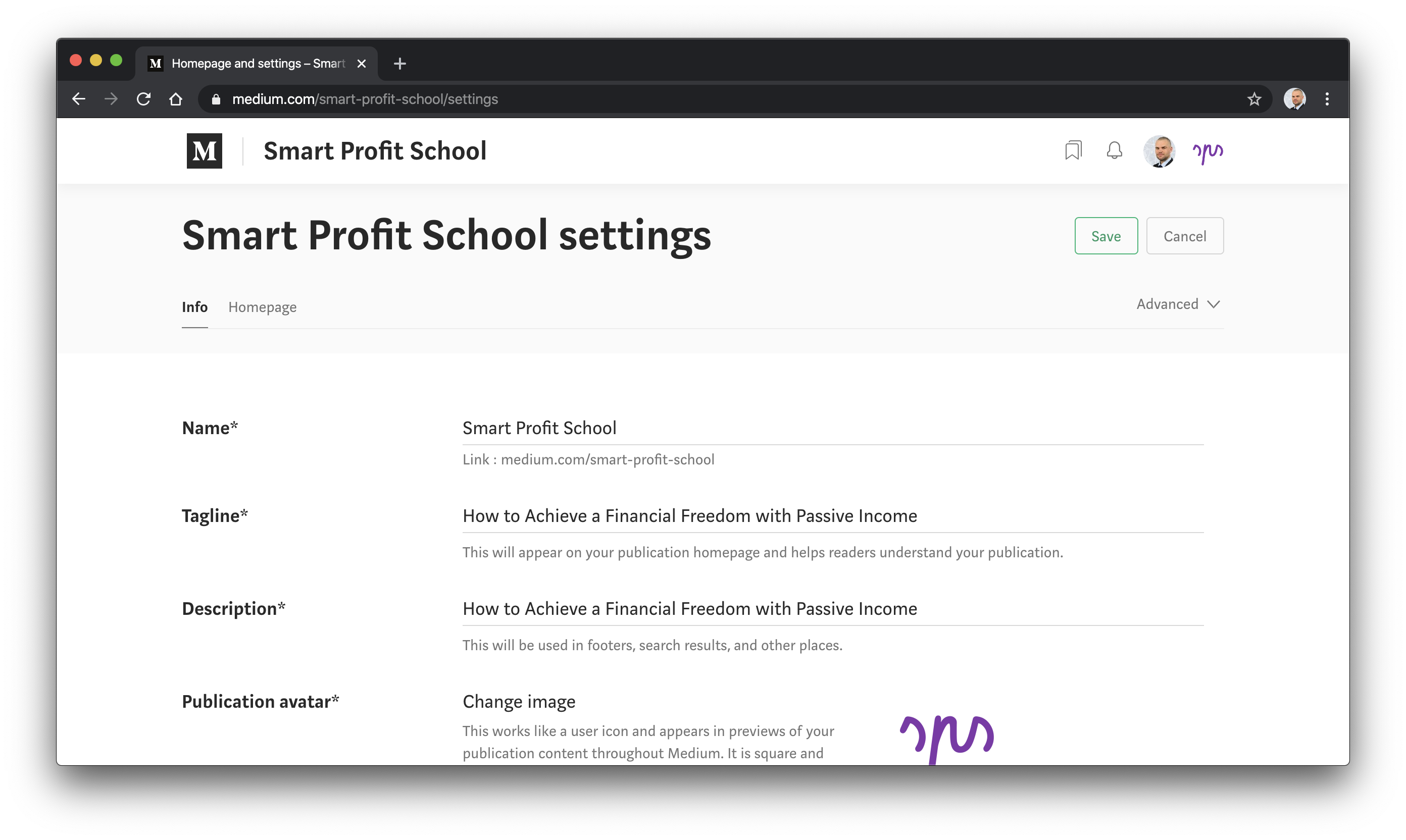 Don't forget to add relevant tags, so readers can search for and discover your content. You can even add or remove editors and writers.
Editors can review submissions, add new stories and remove any stories from the publication, while writers can only submit their stories and remove them.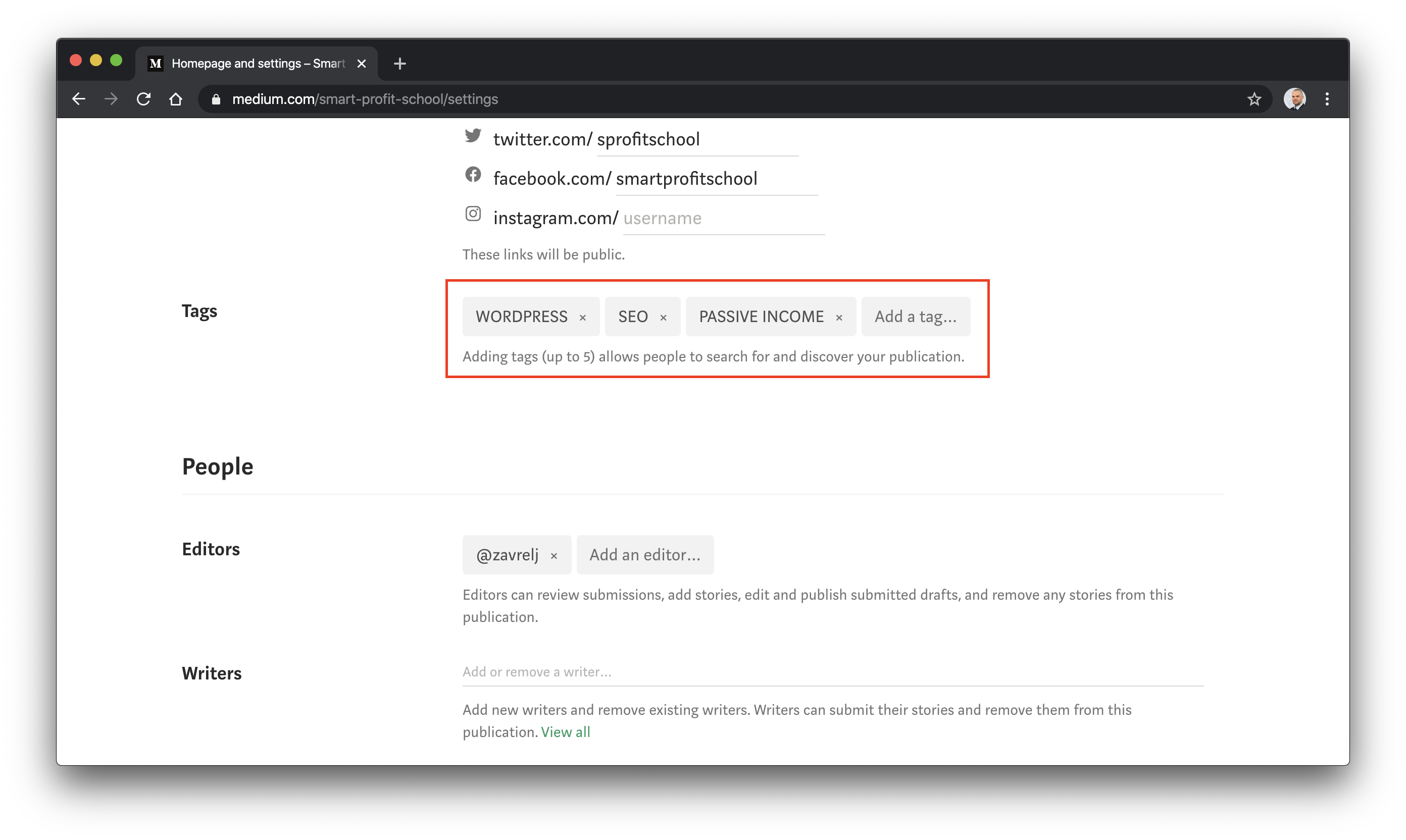 When you click the Homepage link, you can set the logo and background for your publication and when you scroll down, you can set the layout of stories.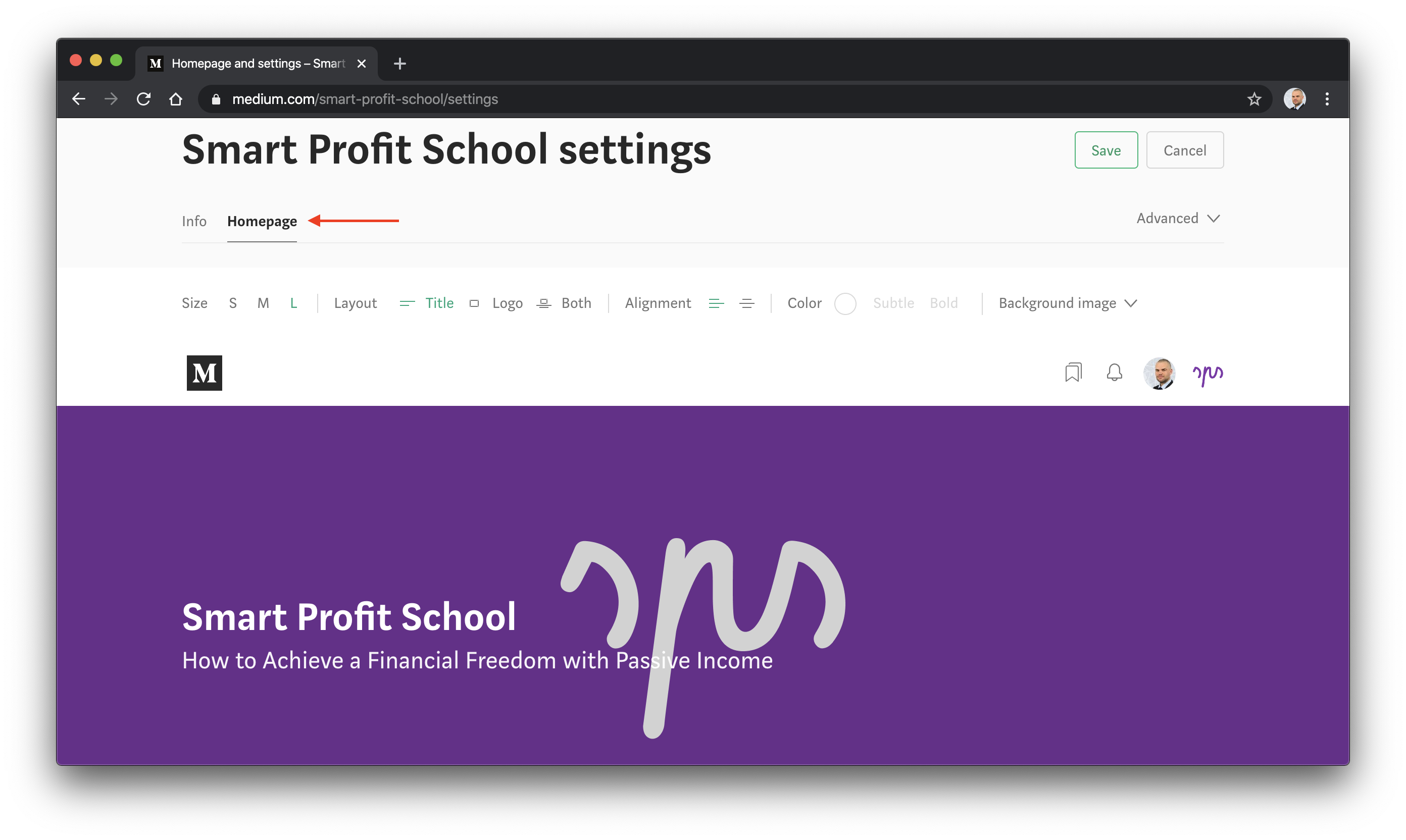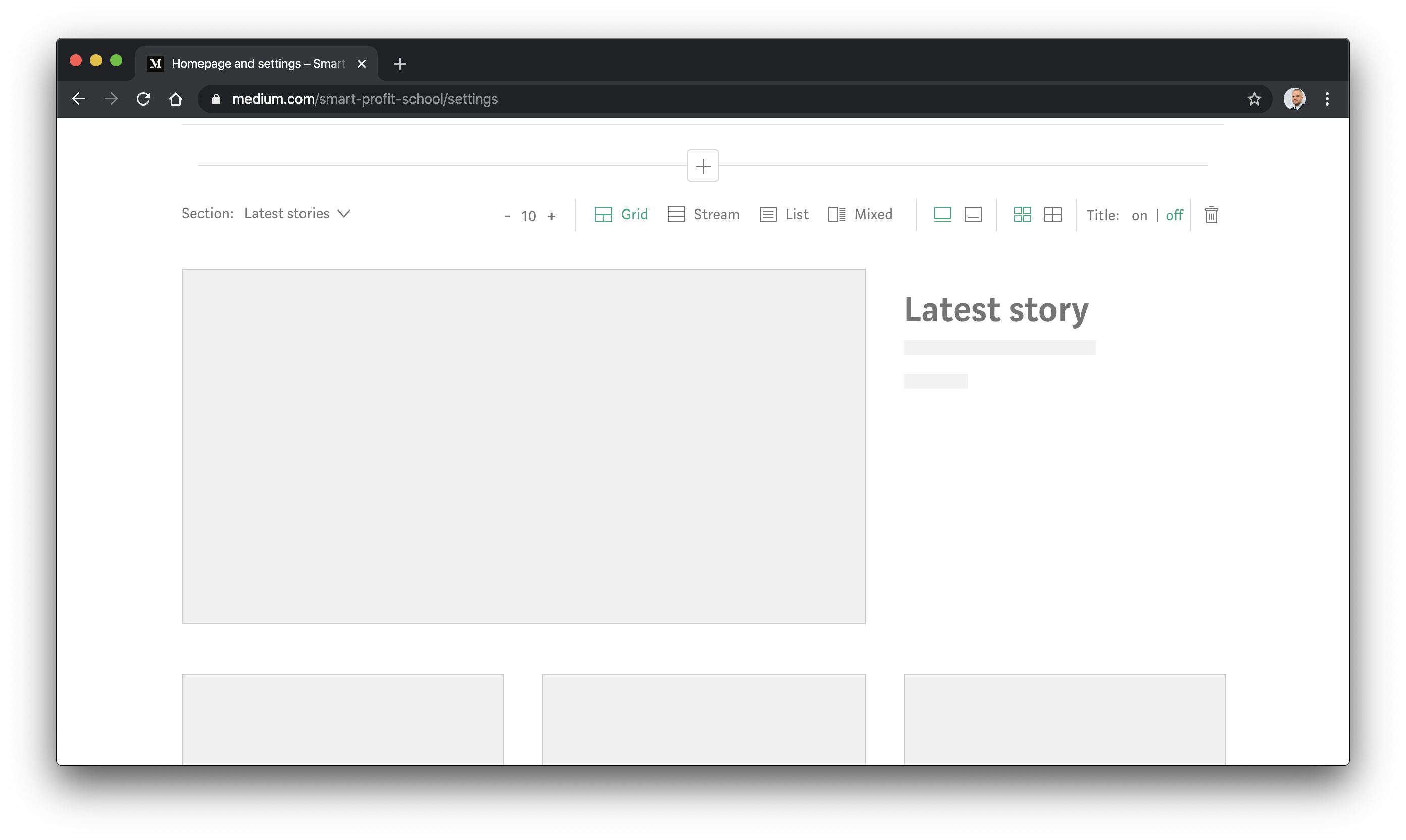 You can even add new sections.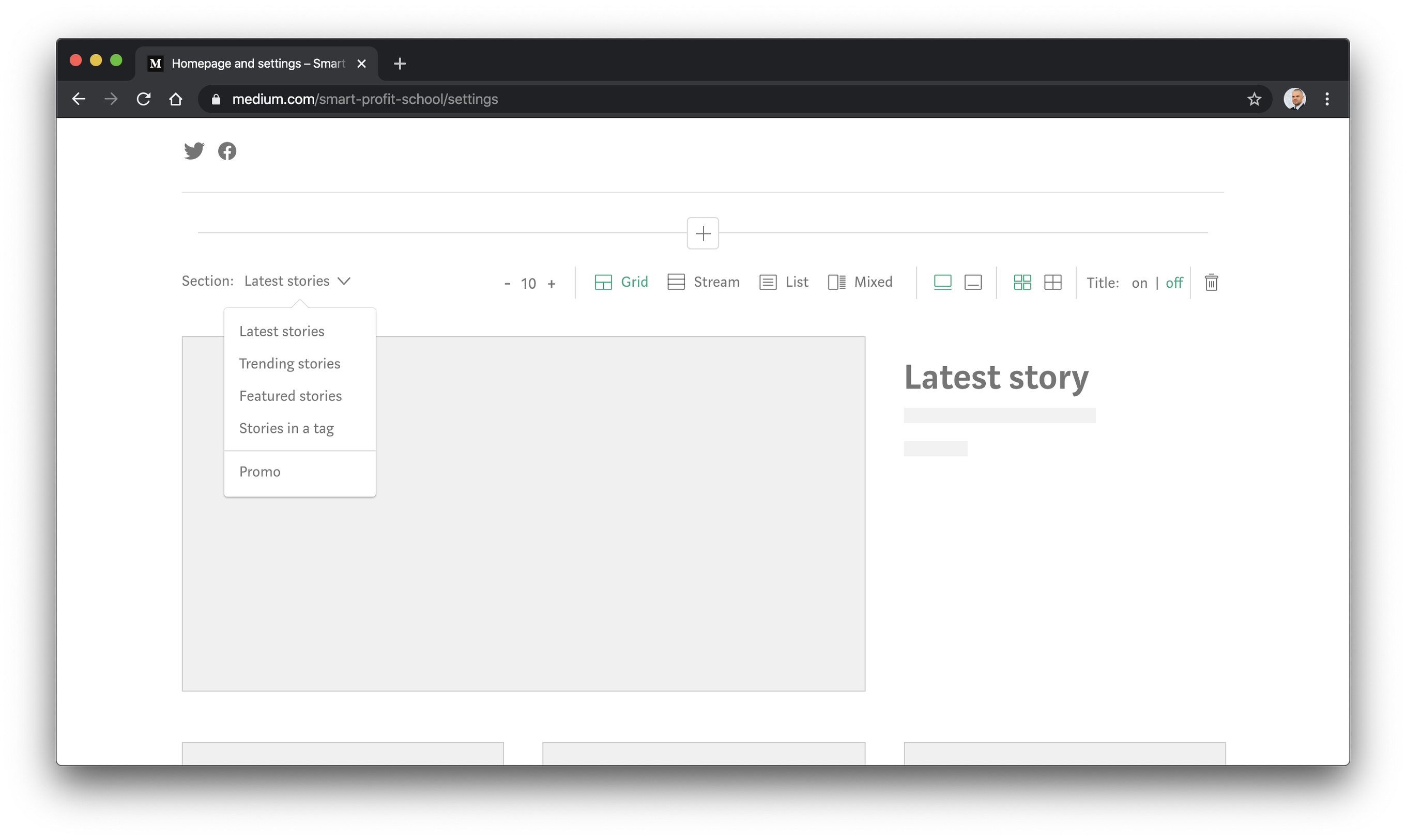 Once you're happy, don't forget to save the changes.
Adding a published story to a publication
To add your story to a publication, click the three-dot icon at the top and select Add to publication.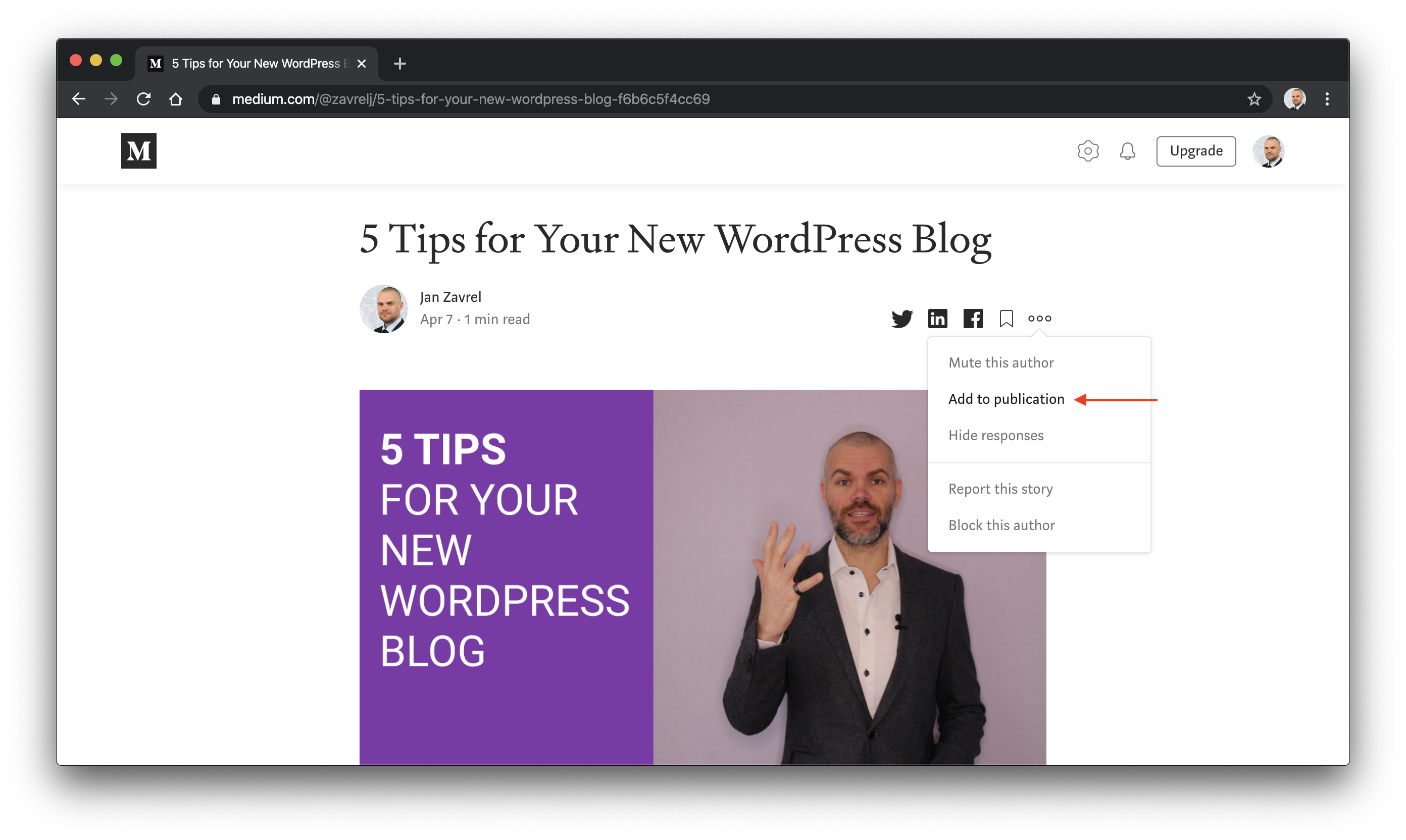 Select the publication and click Add story.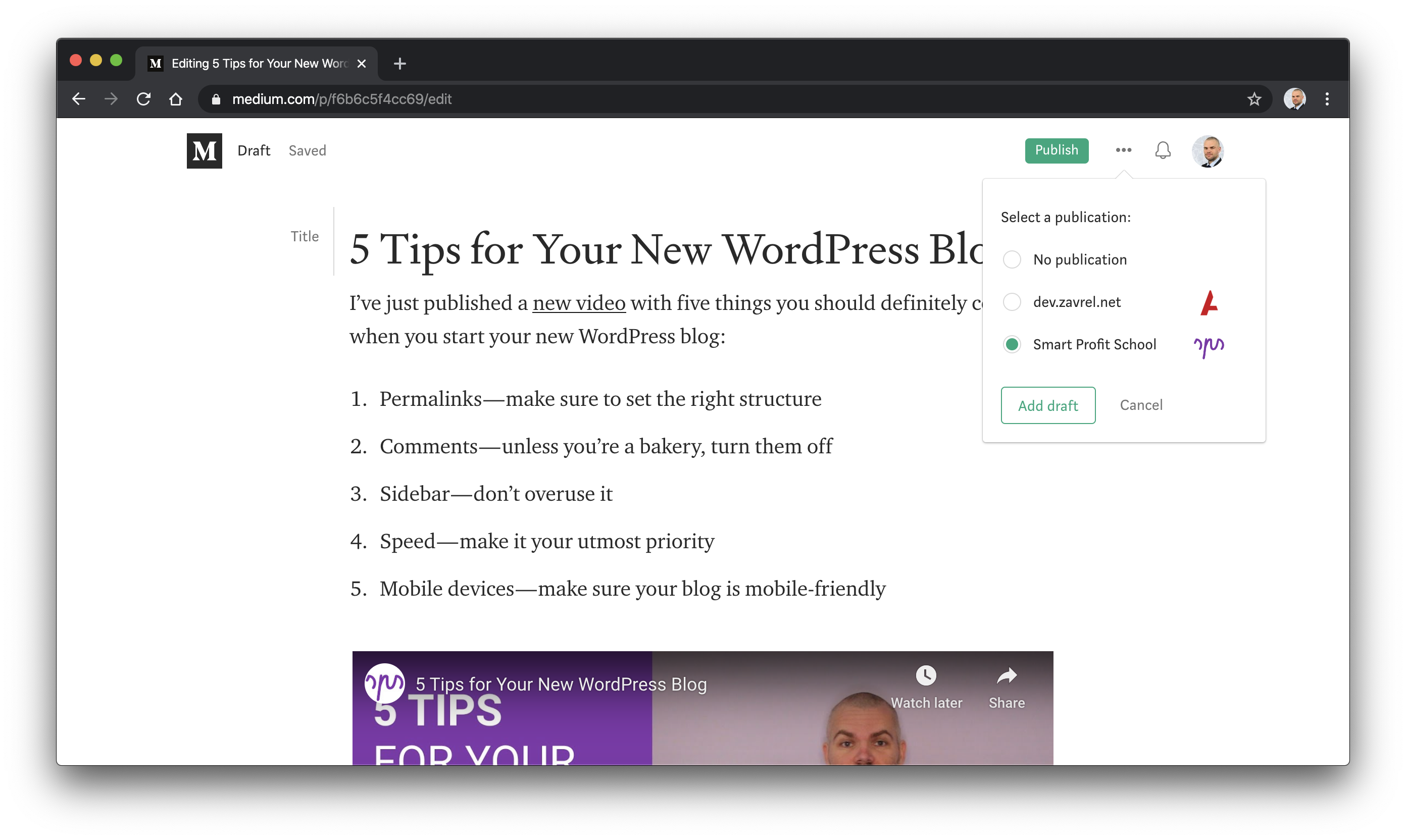 Navigate to your publication URL and check if the story is published.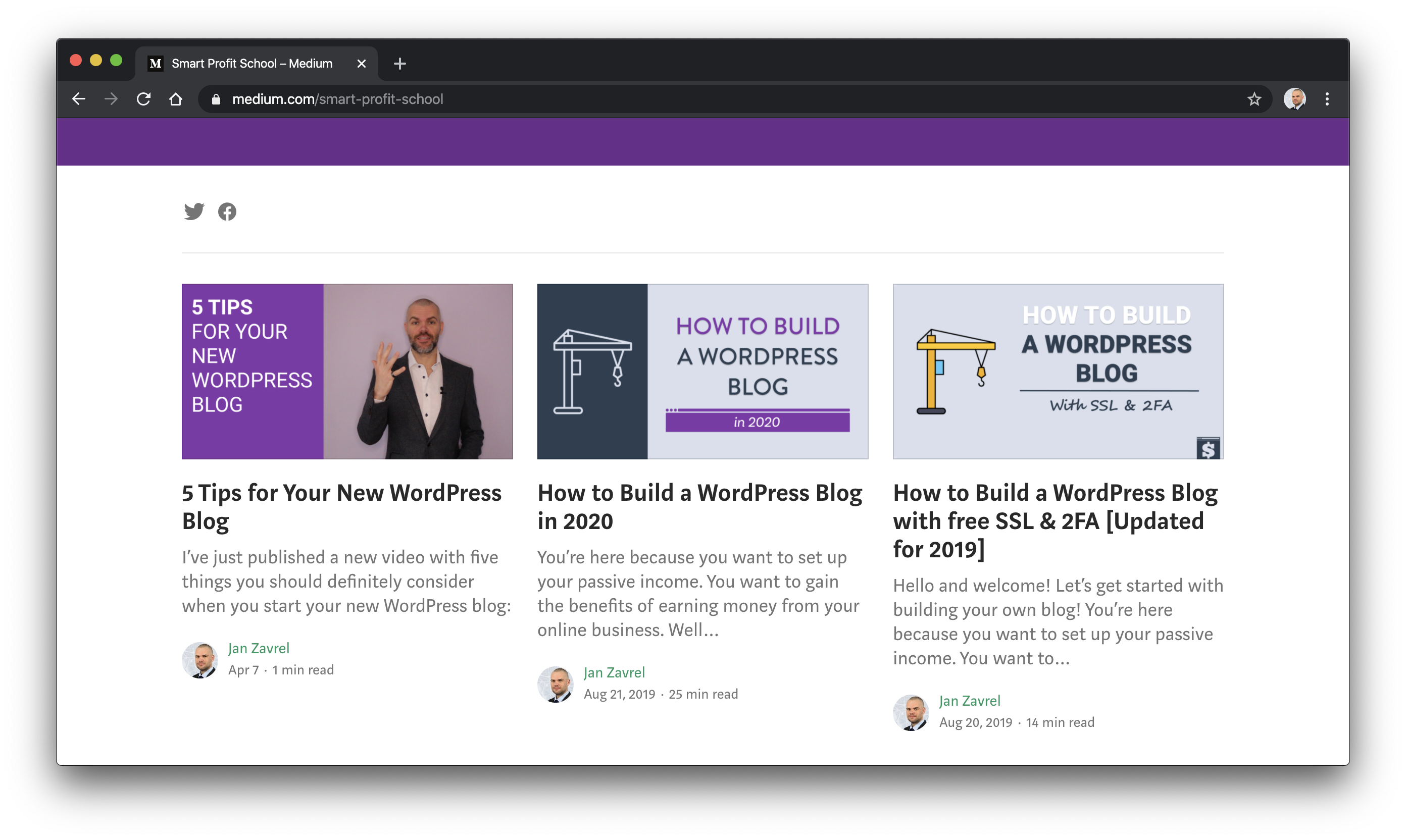 That's it! I hope you'll find this tutorial useful.