There are many great-looking themes for WordPress and I've personally tried lots of them, including some premium themes like Avada or Newspaper.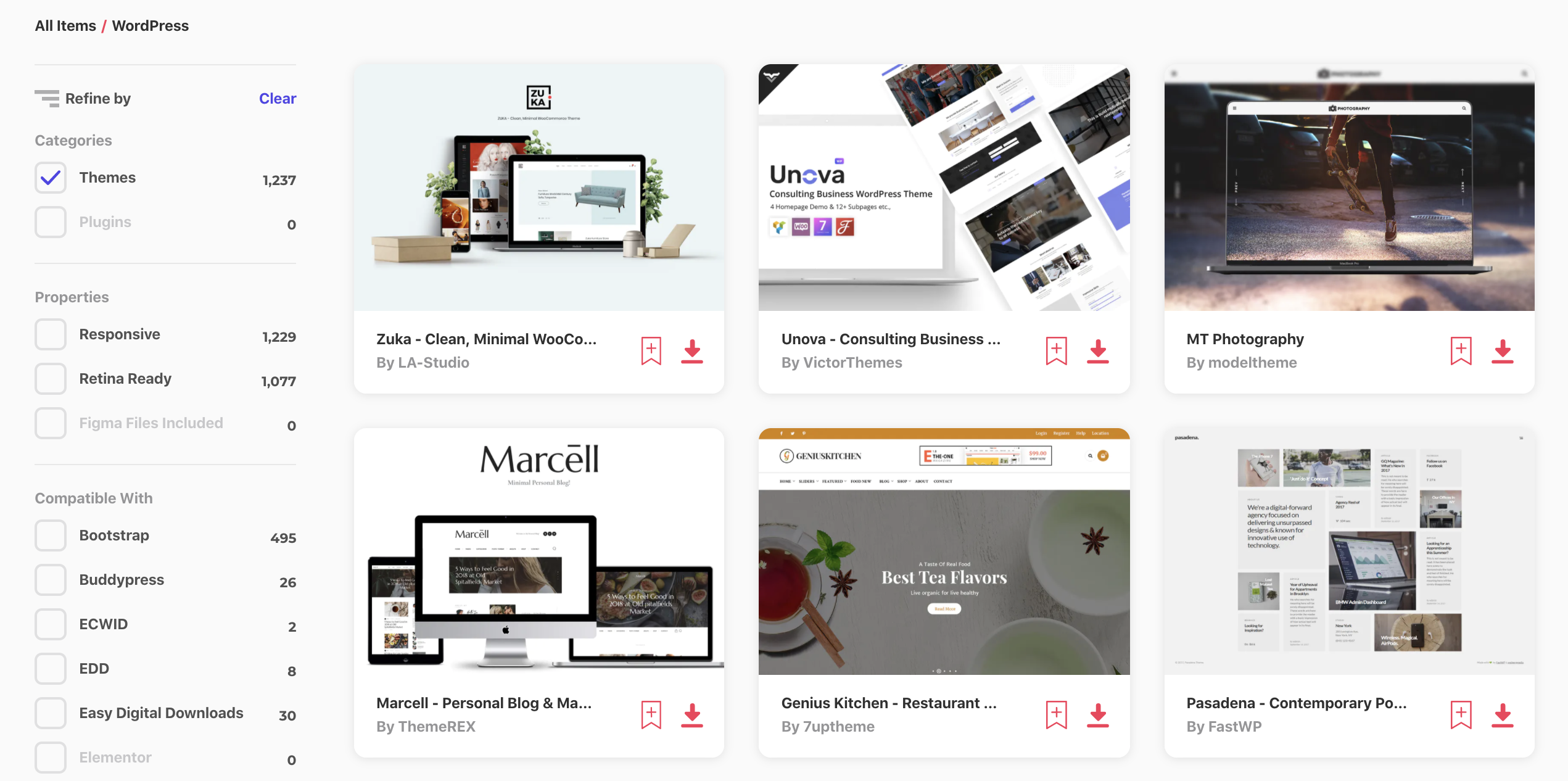 Envato offers more than thousands of premium themes you can choose from and there are also thousands of free themes available, so there's no shortage of layouts if you want your website to look unique.
If you're just starting and don't have your blog yet, stop right here and read How to Start a Blog where I explain exactly what to do to get you up and running. Don't worry, this article will wait here for you 🙂
Disclosure: Please note that some of the links in this post are affiliate links for products I use and love. This means if you click on such a link and take action (like subscribe, or make a purchase), I may receive some coffee money at no extra cost to you. This helps me create more content free of charge for you. And, as an Amazon Associate, I earn from qualifying purchases. Thanks for your support!
However, I soon realized that fancy-looking themes with lots of options tend to be quite slow. My Newspaper theme, for example, scored only 39 out of 100 on Google's PageSpeed Insights test and there were only a few posts published.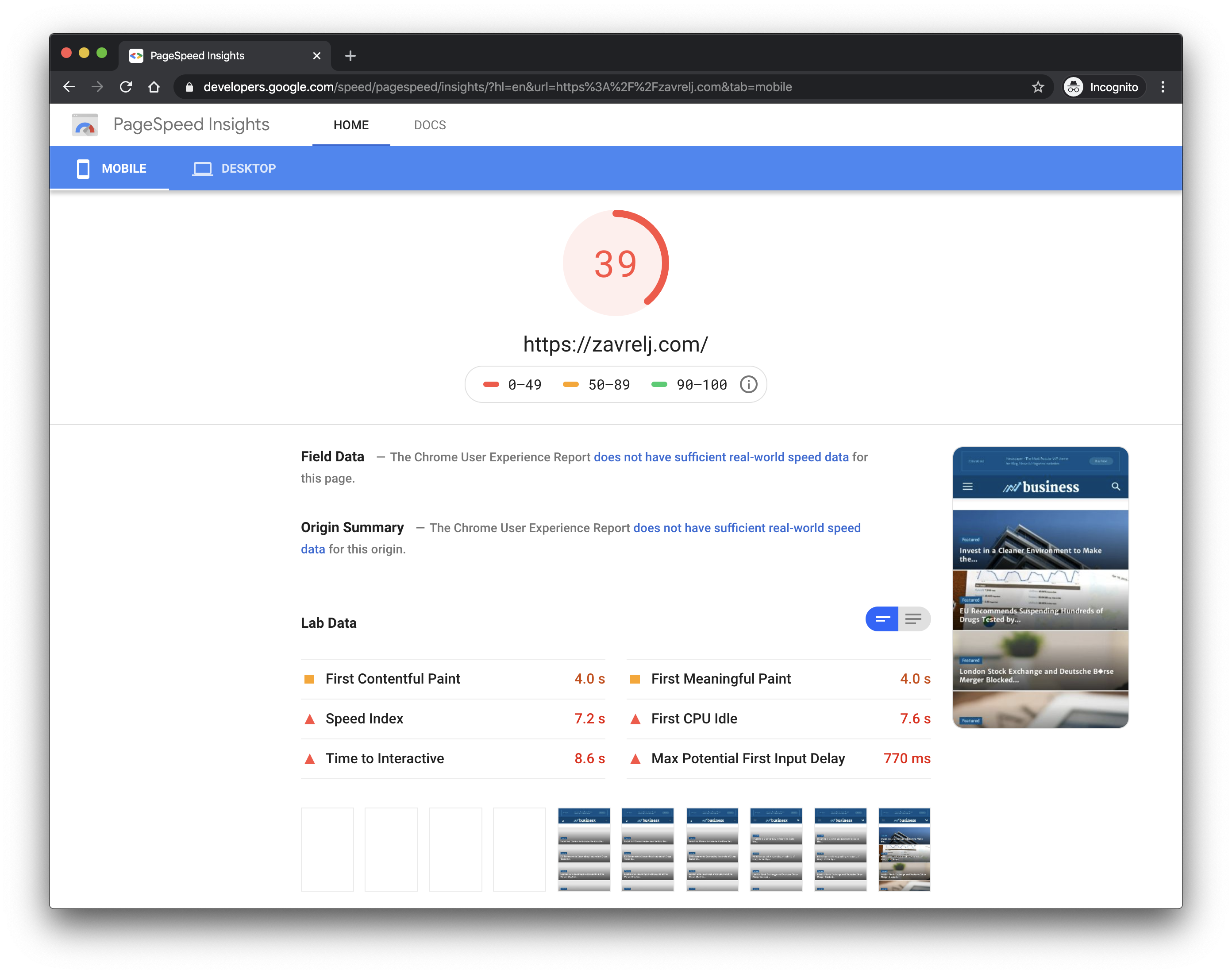 Later, I realized that speed and quality content is more important for both SEO and readers than some eye-candy layout which takes ages to load and render.
I started looking for alternatives and I wanted to get a fast, easy to use and SEO friendly theme for my WordPress website and thanks to one of the SEO-focused articles on Kinsta hosting, I discovered the GeneratePress theme from Tom Usborne.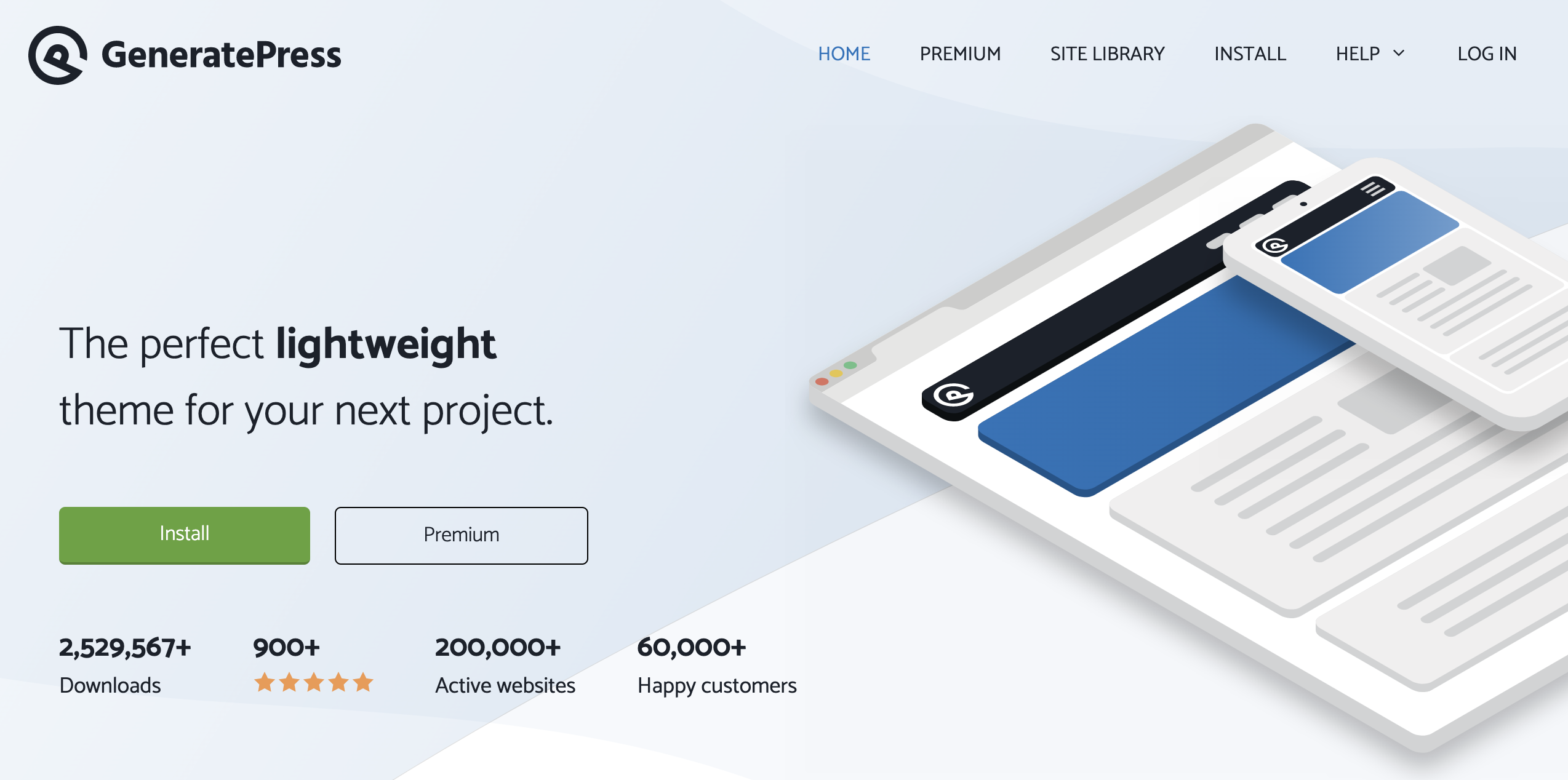 GeneratePress is exactly the kind of theme you would expect as a default WordPress theme:
it's less than 30KB, so it's really lightweight,
it's stable and secure,
it has no dependencies like jQuery library,
it's optimized for search engines.
Installing GeneratePress
Installing this theme is very easy and here's the whole process in a few simple steps:
Step 1
In your Dashboard, go to Appearance -> Themes.
Step 2
Click the Add New button at the top.
Step 3
Search for "generatepress".
Step 4
Click the Install button.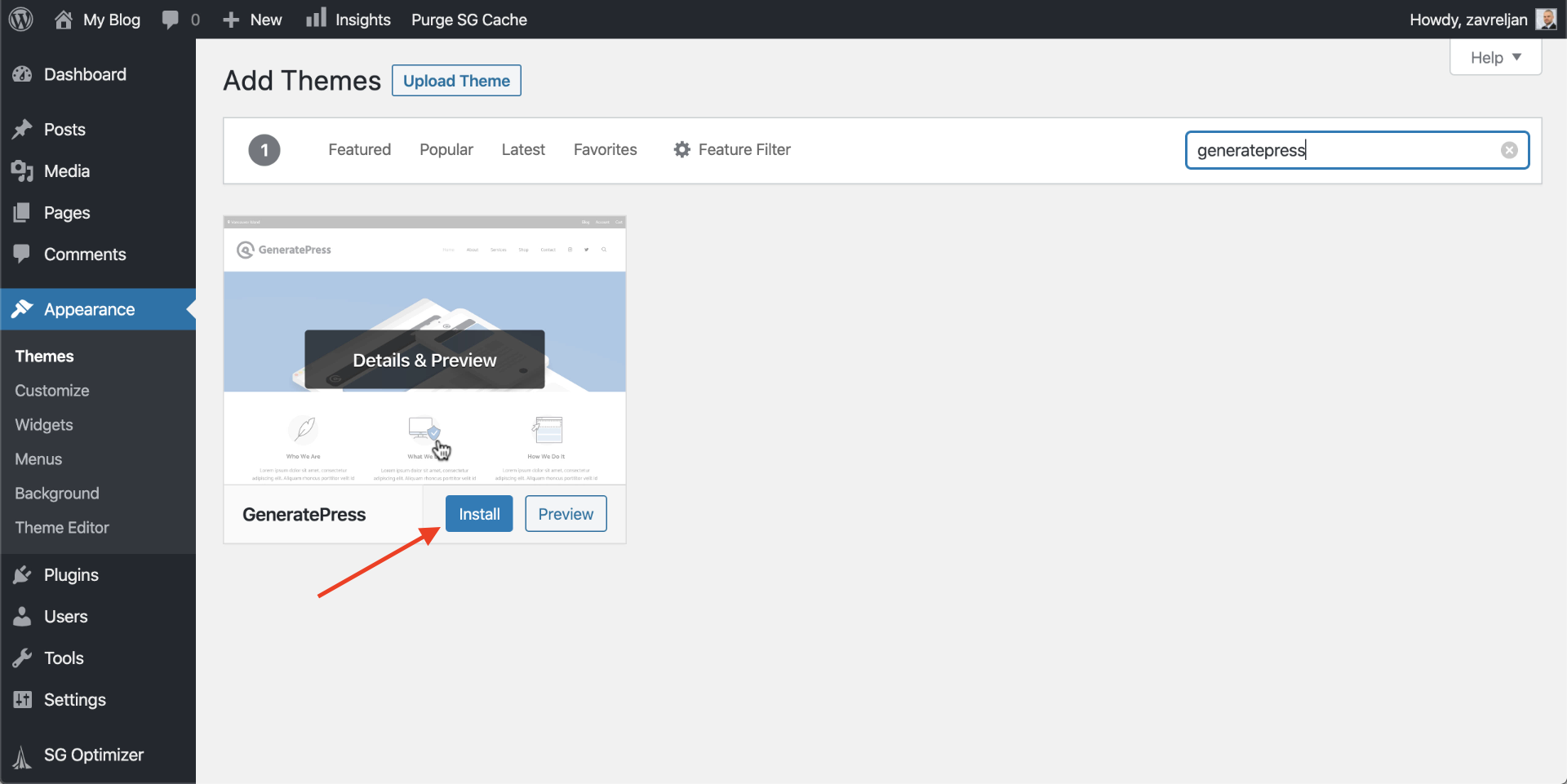 Step 5
Click the Activate button.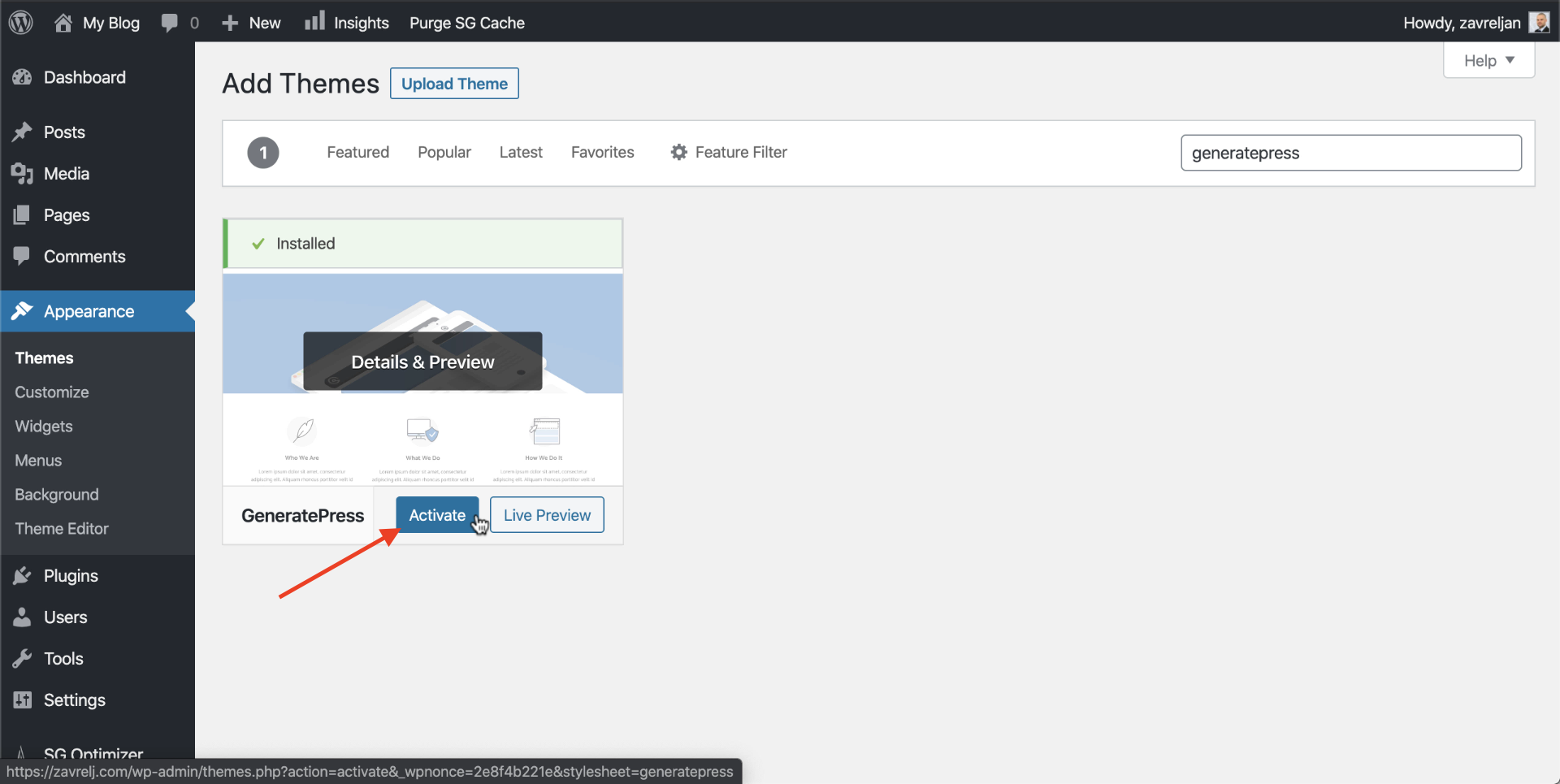 Step 6
Now, when you check your website, you'll see something like this. Very straightforward, clean and simple layout.
Step 7
Go back to your Dashboard and click the Customize button.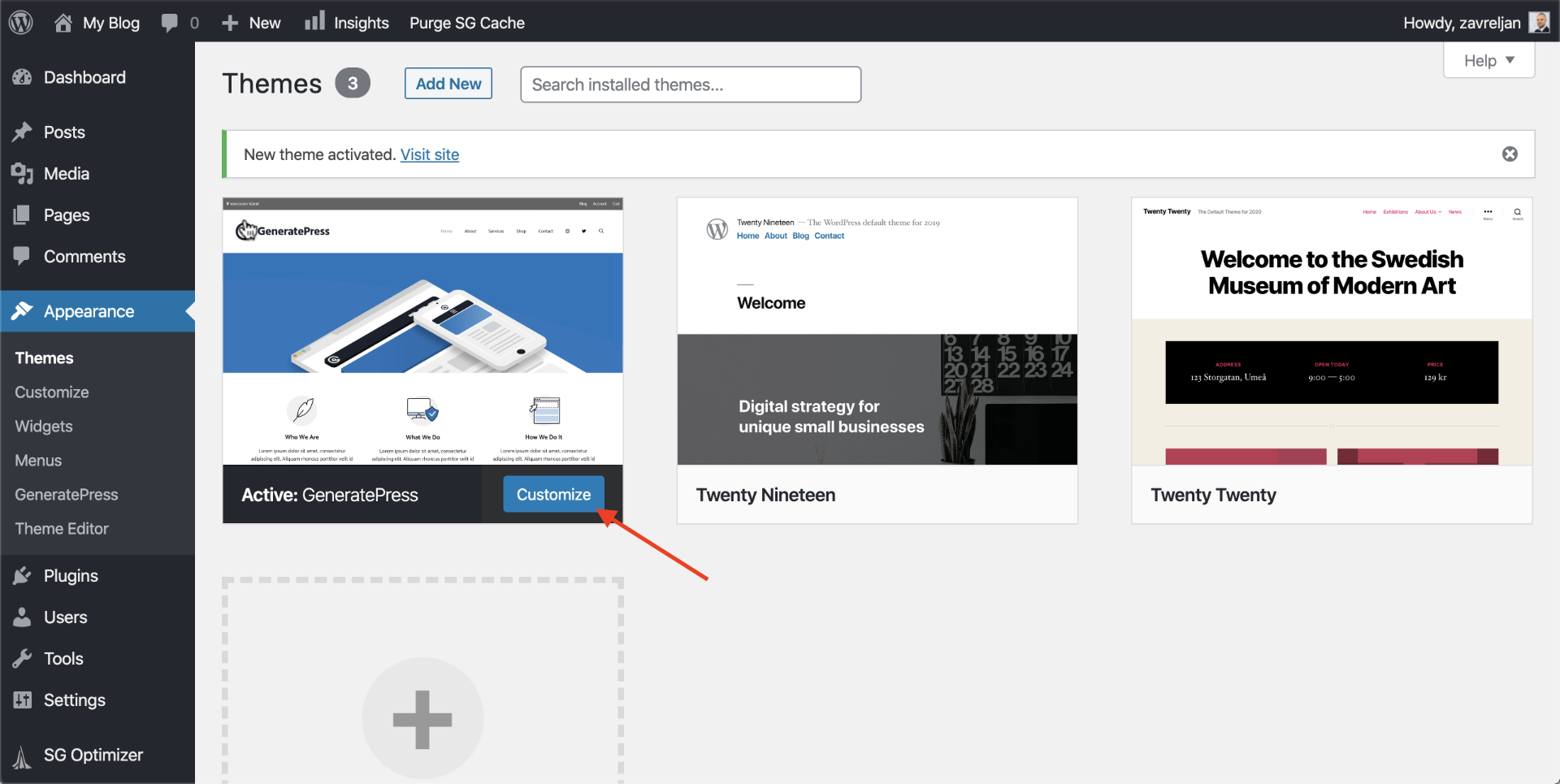 Step 8
The best thing about GeneratePress is that it uses the standard customization tool built in the core of WordPress. This makes the theme easy to customize and lightweight as well.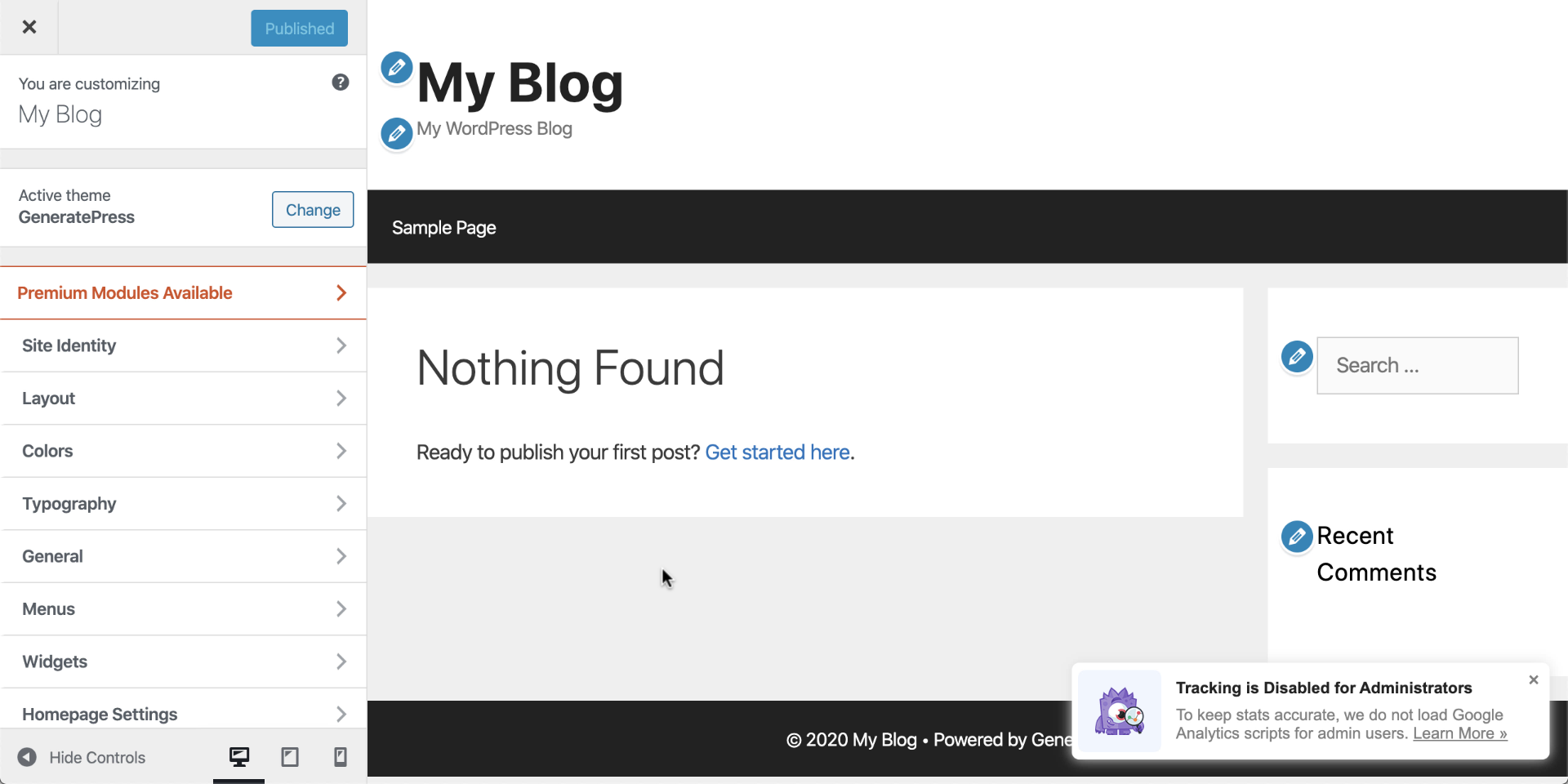 Step 9
To change the blog name, just click the pencil icon next to it.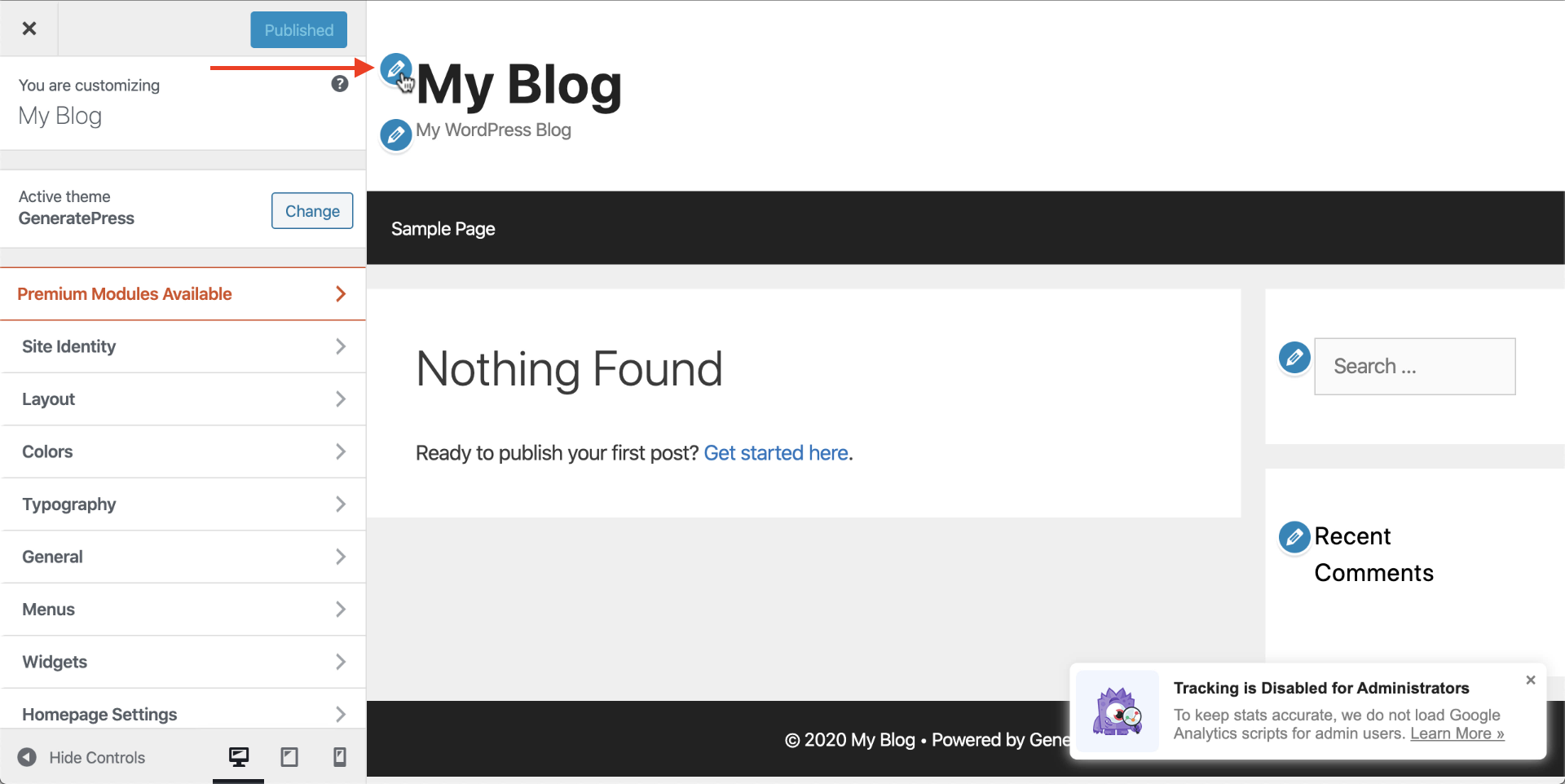 Step 10
Now, change the name in the Site Title field and you'll see how it will update immediately.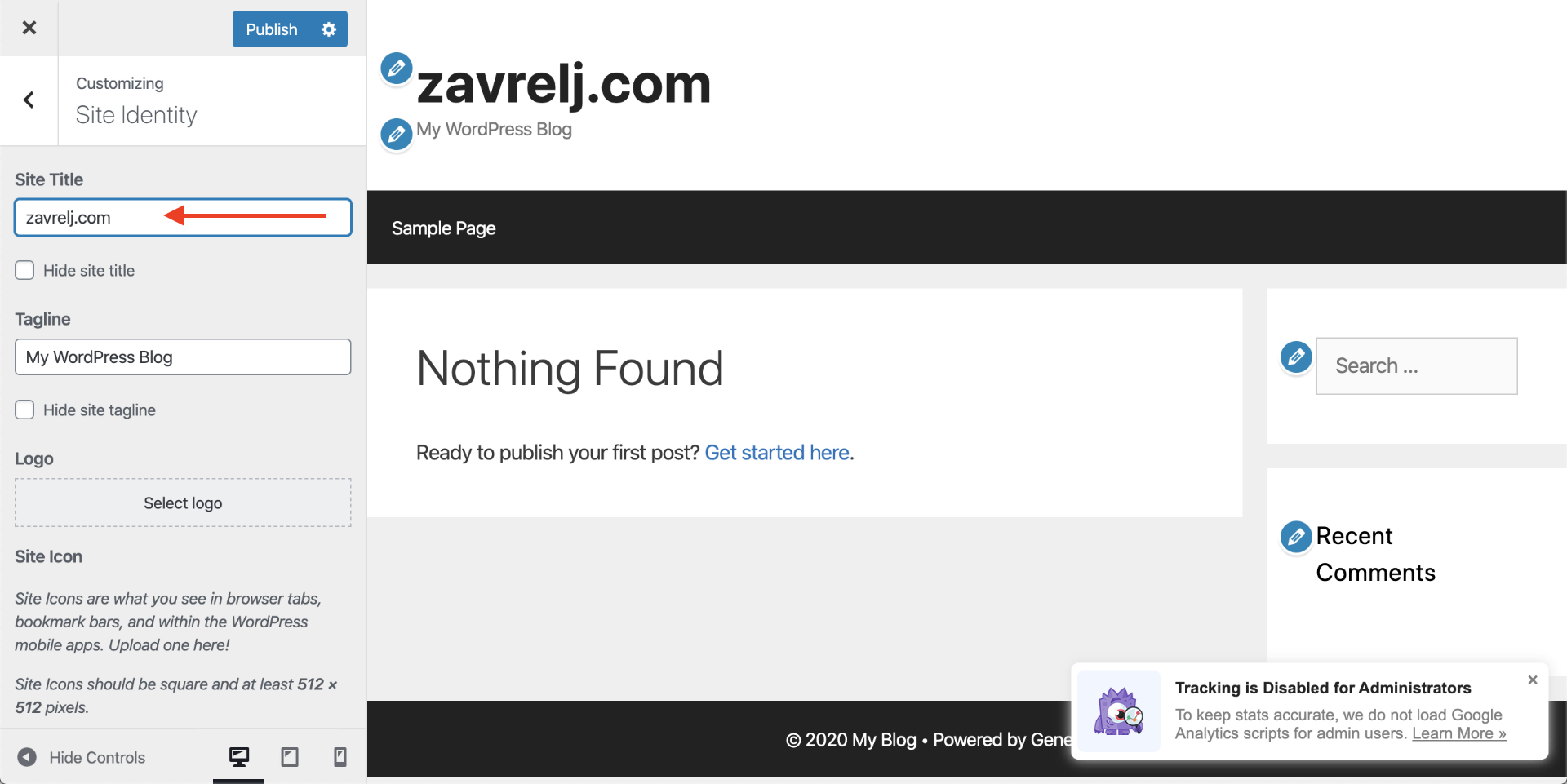 Step 11
Same works for Tagline.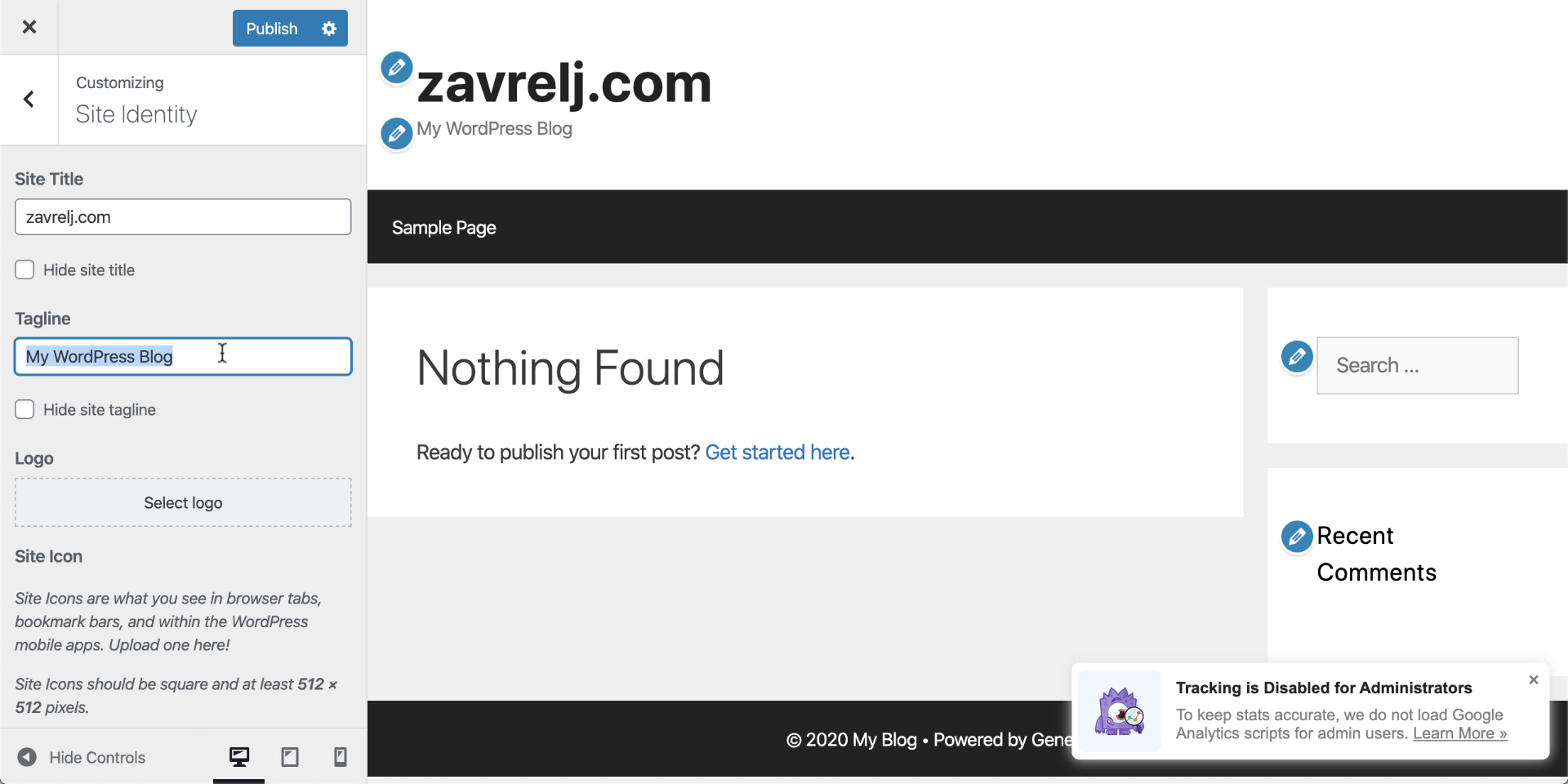 Step 12
You can change pretty much anything you like. Layout, colors, typography, menus. Just play with it for a while to see what fits your needs.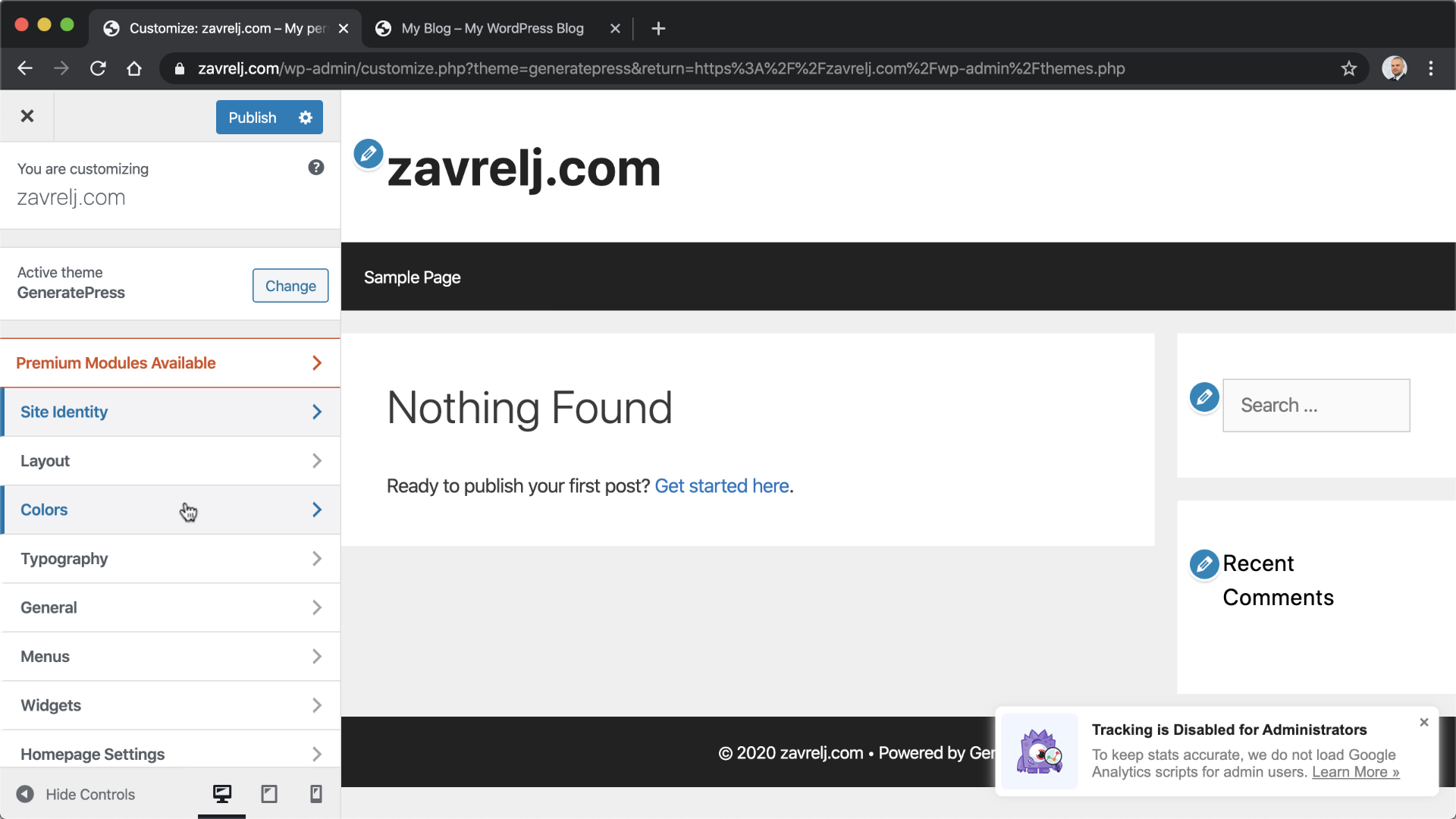 Step 13
You can easily modify the structure of the theme as well by changing the specific settings of a header, navigation, sidebars, footer and so on.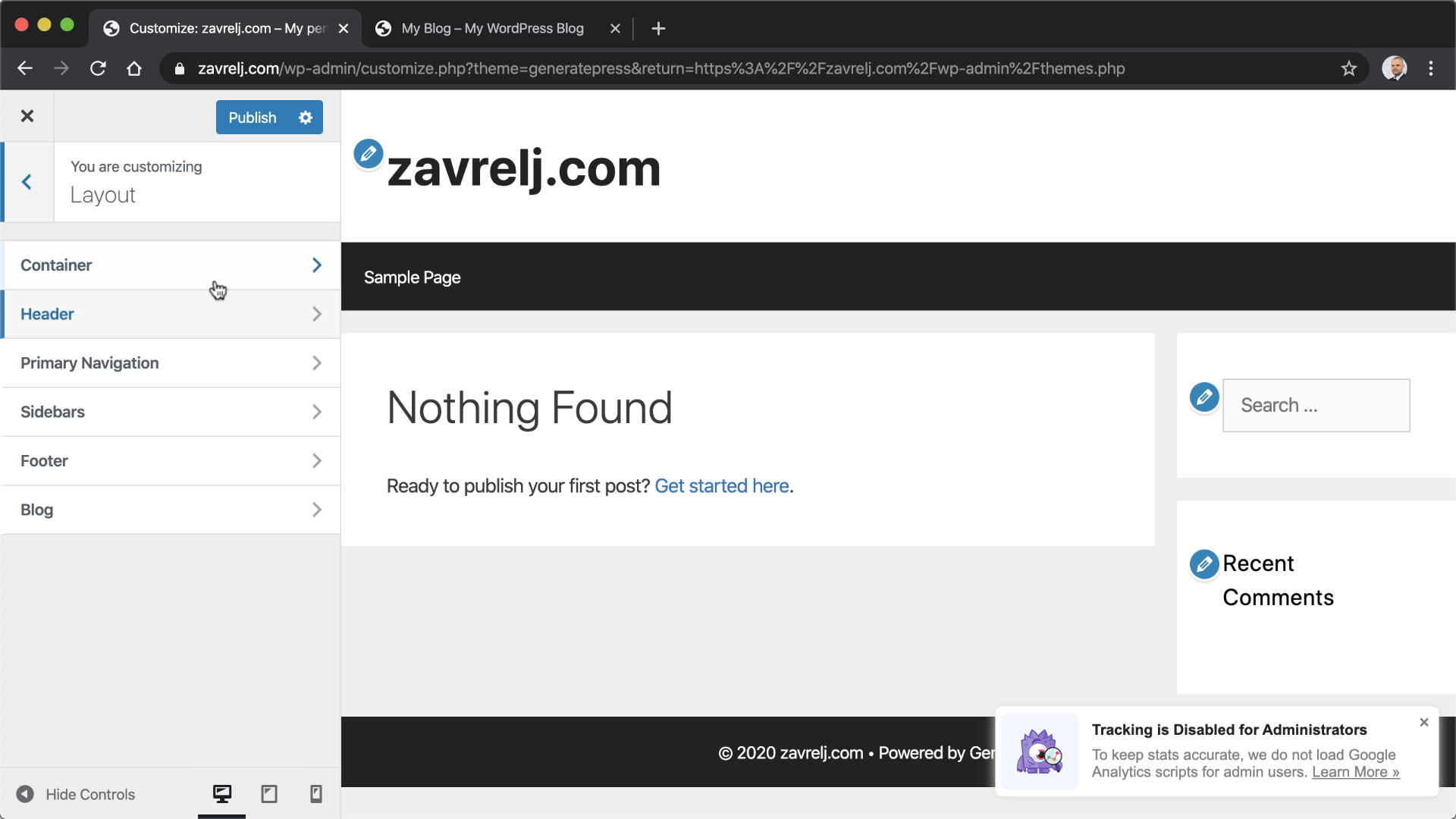 Step 14
When you click the icon at the bottom, you can preview how the website will look like on a tablet.
Step 15
Similarly, the next icon will show you a preview of mobile phones.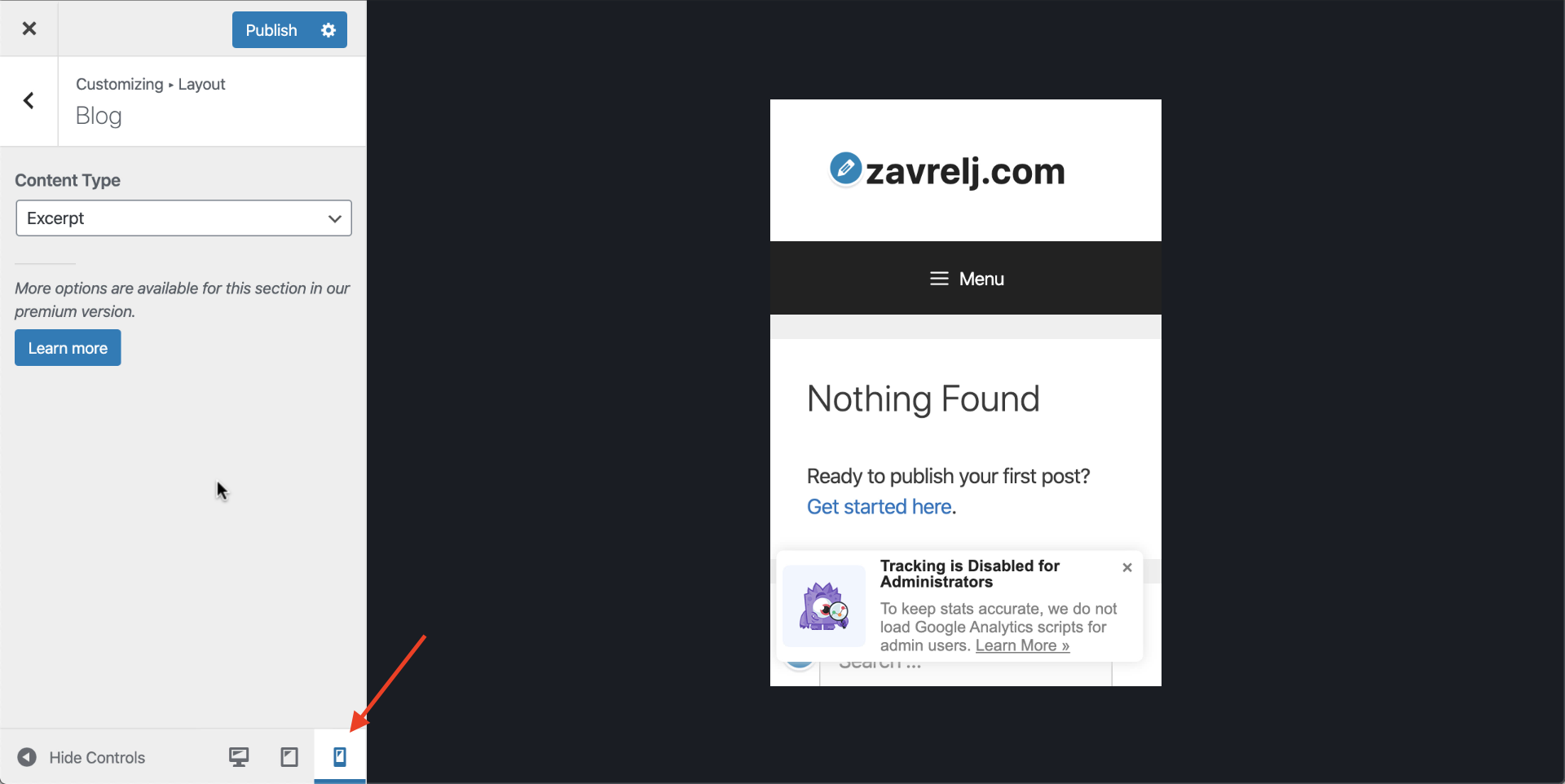 GP Premium
I believe that the basic version is all you need, especially at the beginning when you need to spend most of your time creating content.
But if you want more options, you can always check the premium version that offers ready-made templates and many other features like dynamic page heroes, sticky navigation, WooCommerce integration, infinite scroll and more.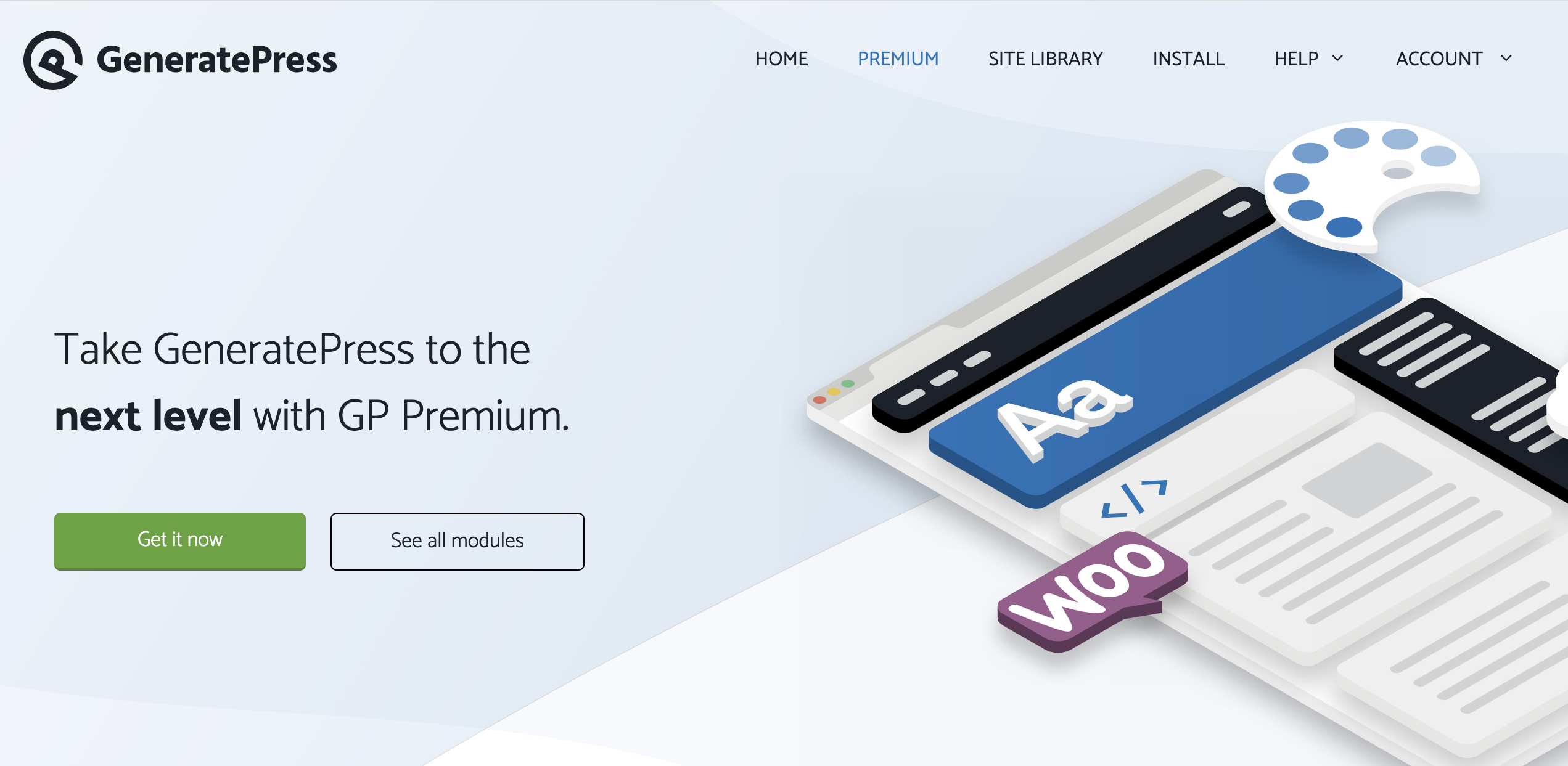 Normally, it's for $49.95, but with this coupon, you can get it 10% off. If there's only one reason to update to the premium version, it's the Marketer template in my opinion.